Travel
Time Zone Converter – Time Difference Calculator. +1 this page: Follow us on Google+: Like/share this page: Follow us on facebook: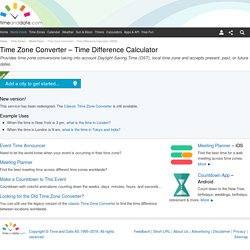 Discounted First Class and Flyer Talk Fares. Airport Information, Check-in Kiosk, Airport Maps and Travel Tips. Rates and Availability | Kanaloa at Kona Condos. Watch out for hidden fees–only compare total costs!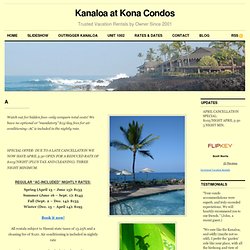 We have no optional or "mandatory" $15/day fees for air conditioning–AC is included in the nightly rate. Regular "AC-Included" Nightly Rates: Spring (April 15 – June 15): $135 Summer (June 16 – Sept. 1): $145 Fall (Sept. 2 – Dec. 14): $135 Winter (Dec. 15 – April 14): $195 Book it now! All rentals subject to Hawaii state taxes of 13.25% and a cleaning fee of $120.
Cirrus Vision Personal Jet PJ VLJ | Airshares Elite. Will there be a jet in the AirShares program?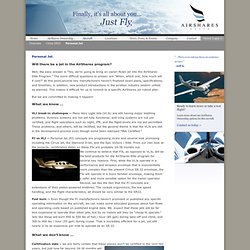 Well, the easy answer is "Yes, we're going to bring an owner-flown jet into the AirShares Elite Program." The more difficult questions to answer are "When, which one, how much will it cost?" At this point,several key manufacturers haven't finalized exact plans, specifications, and timelines; in addition, new product introductions in the aviation industry seldom unfold as planned. This makes it difficult for us to commit to a specific AirShares jet rollout plan. Membership Rewards | Earn Points.
Business Travel - Executive Travel. 2 bedroom Condo sleeps 4 in Kailua-Kona, Hawaii - Spectacular Ocean Views. Attitude New York Chauffered Transportation. Booking Engine. Make your bed and breakfast or inn website bookable with our flat fee online reservations. Increase your occupancy with real-time reservations, right from your website or Facebook.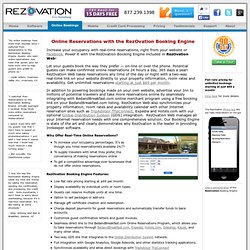 Power it with the RezOvation Booking Engine included in RezOvation Web! Let your guests book the way they prefer — on-line or over the phone. Track Flight Status for (UA) United Airlines 443. Meet and Greet Service - Airport VIP Service, TLV VIP Service, Meet and Greet - Connection Assistances. United Fare Class Chart. *Global Premier Upgrades are not available on flights booked in fare classes Z, P, S, T, K, L, G or N.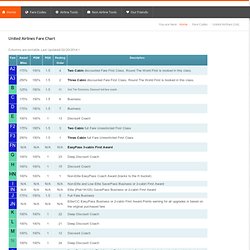 **Co-pay is waived for Premier members SaverPass Award Seats O - SaverPass 3-cabin First Award IN - Elite (Plat/1K/GS) SaverPass Business or 2-cabin First Award I - Non-Elite and Low Elite SaverPass Business or 2-cabin First Award XN - Elite SaverPass Coach Award X - Non-Elite SaverPass Coach Award EasyPass Award Seats FN - EasyPass 3-cabin First Award JN - Elite/CC EasyPass Business or 2-cabin First Award ZN - Non-Elite EasyPass Business or 2-cabin First Award (tracks to the Z bucket) YN - Elite/CC EasyPass Coach Award HN - Non-Elite EasyPass Coach Award (tracks to the H bucket)
Maldives Travel
Office furniture. Airlines Seating and Cargo.
---