Travel more
Global Weather - Your Local Forecast. Welcome to Wakaya! | The Wakaya Club & Spa. The Wakaya Luxury Private Island Resort is delighted to become part of the Geoffrey Kent Private Collection, a collection of unique luxury private islands and residences around the world.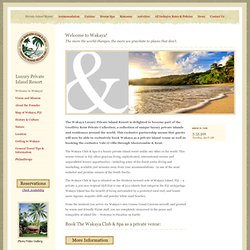 This exclusive partnership means that guests will now be able to exclusively book Wakaya as a private island venue as well as booking the exclusive Vale-O villa through Abercrombie & Kent. The Wakaya Club & Spa is a luxury private island resort unlike any other in the world. This serene retreat in Fiji offers gracious living, sophisticated, international cuisine and unparalleled leisure opportunities - including some of the finest scuba diving and snorkeling, available just minutes away from your accommodations - in one of the most secluded and pristine corners of the South Pacific.
Index-6. MamaShelter.com. Ask Us - Concorde History. Concorde History This week, we decided to focus our attention on a number of questions we have received about the Concorde.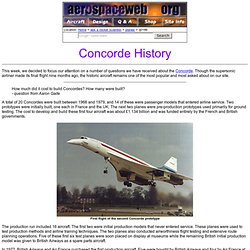 Though the supersonic airliner made its final flight nine months ago, the historic aircraft remains one of the most popular and most asked about on our site. How much did it cost to build Concordes? How many were built? - question from Aaron Gaite A total of 20 Concordes were built between 1966 and 1979, and 14 of these were passenger models that entered airline service. XE - The World's Favorite Currency and Foreign Exchange Site.
Forbes Travel Guide: The Gold Standard of Travel Ratings and Reviews.
---