Inspiration
50 Best Sites To Get Design Inspiration | Dzine Blog. Learn how to earn $125 or more per hour as a freelancer - Click Here Looking for hosting?.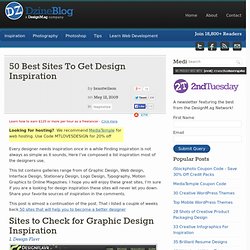 We recommend MediaTemple for web hosting. Use Code MTLOVESDESIGN for 20% off Every designer needs inspiration once in a while Finding inspiration is not always as simple as it sounds, Here I've composed a list inspiration most of the designers use, This list contains galleries range from of Graphic Design, Web design, Interface Design, Stationary Design, Logo Design, Typography, Motion Graphics to Online Magazines. STUNNING SWIMMING POOLS FROM ALL OVER THE GLOBE. Modern glass outdoor swimming pools I found this high class glass residential swimming pool picture while surfing the net, view this image on the on the XenGlass website: This glass bottom pool can be found at the 1000 Beach estate.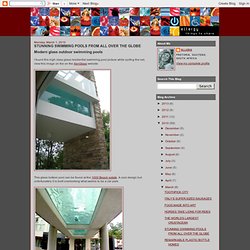 A cool design but unfortunately it is built overlooking what seems to be a car park. The Z Oceans Hotel in South Beach, Miami features a pool with triangular glass bottoms. Pretty cool! The Dwell Homes Collection. The strength and radiance of the Lindal post and beam building system allows for flexible interiors that enable joyous gathering, and quiet retreat.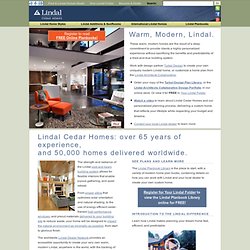 From proper siting that optimizes solar orientation and natural shading, to the use of energy efficient cedar-framed high performance windows, and precut materials delivered to your building site to reduce waste, your home will be designed to impact the natural environment as minimally as possible, from start to glorious finish. The worldwide Lindal Dealer Network provides an accessible opportunity to create your very own warm, modern Lindal, anywhere in the world, with the backing of Lindal's exclusive Lifetime Structural Warranty.
Dwell - At Home in the Modern World.
---