Airlines Seating and Cargo
Republic Airlines Royal Brunei Royal Jordanian SAS Scandinavian SATA International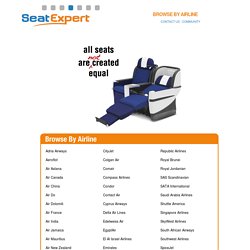 With the new product, Single Component Availability (SCA), airlines can now access high-quality components for sale, loan and exchange in a region that is characterized by special customs regulations. ... more Lufthansa Technik AG is further expanding its offerings for the flexible supply of aircraft components in Russia. With the new product, Single Component Availability (SCA), airlines can now access high-quality components for sale, loan and exchange in a region that is characterized by special customs regulations. ... more
Photos - Lufthansa Technik AG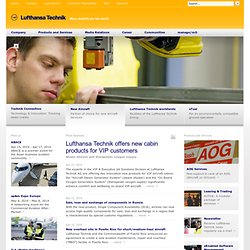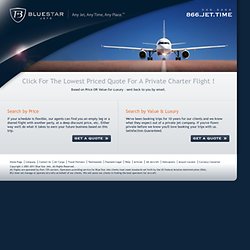 Charter Flights
"If it has to do with air charters, we know what to do, where to get it and how to offer the best there is in private jet air travel. We arrange for complete private airplane services to provide our clients the best available in charters anywhere. We arrange private charters to and from any place in the world to enable our clients to select the precise aircraft they want, the schedules they need, from the point of origin to the destinations they prefer. The charters we arrange for includes flights to and from the United States of America or anywhere else in the world. We have access to private passenger aircraft in all categories, from turbo-prop airplanes, light jets, medium jets and heavy jets, as well as helicopters of all sizes.
New on Airliners.net Every type from fighters to helicopters from air forces around the globe Props and jets from the good old days Views from inside the cockpit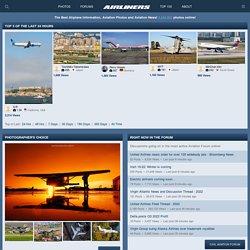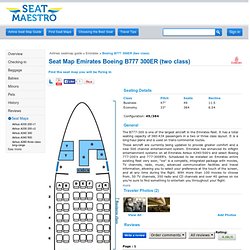 Emirates Boeing B777 300ER (two class) airplane seat map and seating details.
The B777-300 is one of the largest aircraft in the Emirates fleet. It has a total seating capacity of 380-434 passengers in a two or three class layout. It is a long-haul plane and is used on trans-continental routes. These aircraft are currently being updated to provide greater comfort and a new 500 channel entertainment system. Emirates has enhanced its inflight entertainment systems on all Emirates Airbus A340-500's and select Boeing 777-200's and 777-300ER's.