Food
Honey Garlic Chicken
This time of year everyone is trying to eat healthy and the nonconformist in me wants to do the exact opposite. The more I think about eating healthy chicken or fish with veggies, the more I just want to go eat a Krispy Kreme. The defiant inner teenager inside me wants to rebel and do exactly what I'm not supposed to. I also have it in my head that I have to eat ALL of the junk food in my house before I can properly start to eat healthy.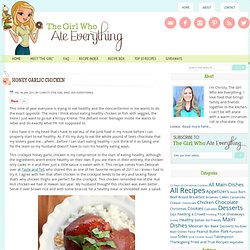 We had a lot of fun with our friends that were visiting. We shared a lot of good food, a lot of old memories, AND…a violent stomach bug that rocked us all to our core. It slowly made its way through our families and after bragging about my solid immune system, I was hit with it today. So I don't feel much like cooking, eating, or even looking at food ( that doesn't happen often ). Thankfully before I was hit with it, I posted this Baked Coconut Shrimp with Pineapple Dipping Sauce over at Tablespoon today. I saw on the news today that Florida is the only state that does not have snow in it.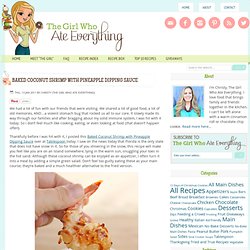 Baked Coconut Shrimp with Pineapple Dipping Sauce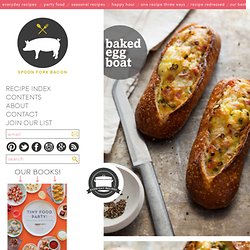 Breakfast is my favorite meal. I like to drink iced coffee and watch the cream climb its way down the chunky ice cubes in a dazy before the caffeine hits. I like to order bacon with whatever I'm eating. I like eating potatoes with ketchup.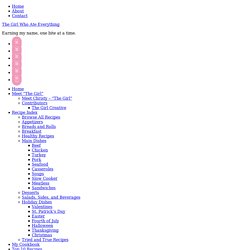 I know it's been a while since I've posted. As much as I like staring at Oreos engulfed in peanut butter cookies, I'm sick of staring at those things. But since it's been almost two weeks since I've posted, I feel like I need to break the silence. It's a little awkward. Like running into someone you went on a date with two weeks ago and haven't talked to since the date. So hi, I'm here.
MAKE THIS SOON! / Garlic cheesy bread.... Hubby is drooling! 40 THOUSAND re-pinners can't be wrong!!!
Join our page on Facebook for our latest recipes and projects! Happy Friday! I did pretty well this week . . .
Roasted Sweet Potato Salad…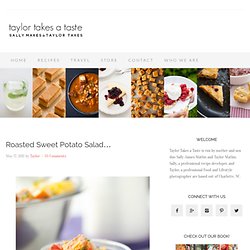 I like sweet potatoes a lot. I hate to say it, but my favorite type of sweet potatoes are usually the fried variety of french fries or tator tots. This was until I made this…