Alcoholic
How to brew cheap wine | Thai Girls: Hotter than Thai Food
Preface: I've never done this before, and I'm totally inexperienced about brewing. I did a little bit of research online and found this was the easiest and cheapest way to brew wine, which seems like the easiest of all alcoholic drinks to make.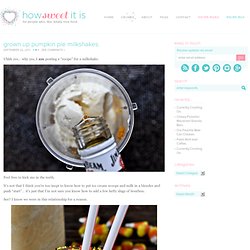 Uhhh yes… why yes, I am posting a "recipe" for a milkshake. Feel free to kick me in the teeth.
Bourbon Pumpkin Pie Milkshakes
Jello Shots have been a staple of college partying for years now, so we felt like it was finally time to move past the original recipe. Check out these 21 jello shot recipe variations – you're sure to find one to your liking. What You Need: Jello Shot Cups With Lids(Essential!)A LOT of Jello. Each 3 oz jello box will make approximately 20 shots.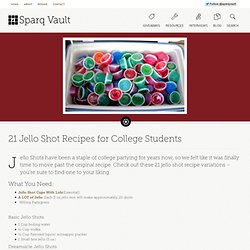 21 Jello Shot Recipes for College Students
Drink recipes: 32000 mixed drink alcohol cocktail recipes
10 Jello Shots Worth the Hangover | Yummly
Lemon Drop Jell-O Shots ~ Get your tailgate on with these fun jello shots re-envisioned into lemon wedges. Good food, good fun, and . . . some darn good Jell-o shots to add to your tailgate party or Sunday football potluck gatherings. Lemon Drop Jello-O Shots Lemon Drop Jell-O Shots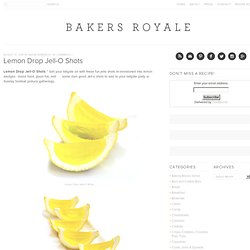 Lemon Drop Jell-O Shots
It seems like all of my blog posts about cocktail creations start when I visit with my sister....
Margarita Jello Shots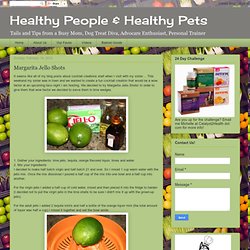 Patio Daddio Sangria
Easter Basket Cocktail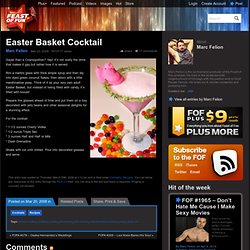 Gayer than a Cosmopolitan?
Every time my fiancé and I go down to visit his family in NC, his dad ribs me about all the rednecks we come across.
Blueberry Infused Vodka Lemonade