PRODUIRE TRNSMD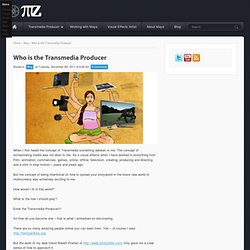 Posted in Blog on Tuesday, November 8th, 2011 at 6:29 am
Who is the Transmedia Producer | mayazuckerman.com Blog
Dummies Guide to Writing a Transmedia Production Bible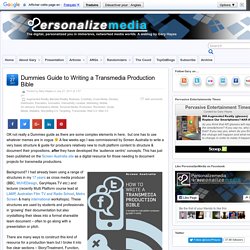 OK not really a Dummies guide as there are some complex elements in here, but one has to use whatever memes are in vogue A few weeks ago I was commissioned by Screen Australia to write a very basic structure & guide for producers relatively new to multi platform content to structure & document their propositions, after they have developed the 'audience centric' concepts. This has just been published on the Screen Australia site as a digital resource for those needing to document projects for transmedia productions.
July 4, 2011 OK, so your transmedia concept is ready to go.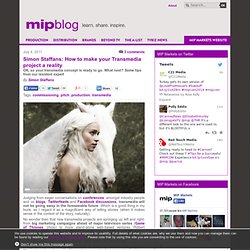 Simon Staffans: How to make your Transmedia project a reality
Qui peut déposer ? Sociétés éligibles : toute société originaire d'un pays membre du Programme MEDIA, ayant pour activité principale la production d'œuvres audiovisuelles et/ou interactives, indépendante (i. e. sans lien déterminant avec un diffuseur). Expérience requise :
MEDIA France
The New York Times ran a piece yesterday about how movie studios are taking a more cautious approach to this year's San Diego Comic-Con.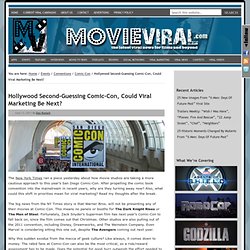 Hollywood Second-Guessing Comic-Con, Could Viral Marketing Be Next?
Les programmes transmédia s'apprêtent à débarquer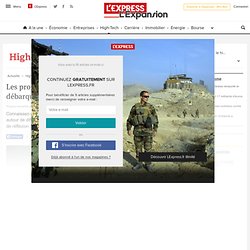 Une série de TF1 dont les téléspectateurs peuvent influencer le scénario sur le blog de l'héroine.
Ma "big interview" dans Technikart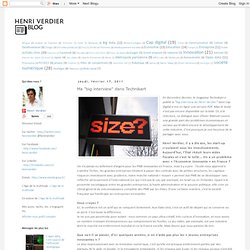 En décembre dernier, le magazine Technikart a publié la "big interview de Henri Verdier" dont Cap Digital a mis en ligne une version PDF. Mais le texte n'est pas encore disponible sur la toile.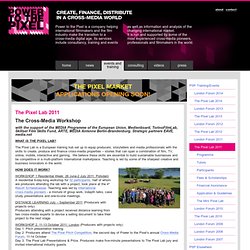 POWER TO THE PIXEL « The Pixel Lab 2011
The Pixel Lab 2011
Spécial transmédia – ressources et hyperliens
Le 18 décembre dernier, l'an passé déjà, Karine Halpern (KH pour les intimes Twitter), qui se défini comme Cross-Media Maker*Observer*Certified Cultural Promoter* a organisé un rendez-vous (meet up – Transmedia Ready) pour le moins inusité.
Promouvoir le contenu Transmedia janvier 14, 2011
Promouvoir le contenu Transmedia | Blogomadaire
Blogomadaire
Time magazine is rolling out an "all access" subscription plan that gives current print subscribers complete use of the title's content across all its digital versions, including its apps on the iPad, HP (NYSE: HPQ) Touchpad and Samsung Galaxy Tab. The move reflects the unwillingness of most readers to pay twice for the same content, and the chance of attracting some readers back to the print version. The move comes several months after Sports Illustrated introduced its all access plan. And Time (NYSE: TWX) Inc.'s People was one of the first magazines to allow print subs to get iPad issues without an additional charge.
Time Magazine Adopts 'All Access' Subscriptions Across Print And Digital
Selon une étude publiée par Sandvine, le service de location de vidéo en ligne Netflix est devenu si populaire aux Etats-Unis qu'il représente aujourd'hui 30% (29,7 exactement) de la consommation de la bande-passante américaine. «Netflix est désormais le roi indiscutable de la bande passante en Amérique du Nord», note l'étude. Pour ses auteurs, cette bascule confirme que «nous sommes désormais dans l'âge de la vidéo par Internet».
VOD, Netflix capte 30% du trafic Internet américain
It's becoming increasingly common to create free content or experiences to publicize the release of a paid product. For example, a comic book give-away or web video series as a prequel to a AAA game or an ARG (alternative reality game) for a movie.
Measuring Return on Investment in Transmedia
Transmedia Talk Podcast – Episode 9
By robert pratten, November 4th, 2010
Sur un marché ultra compétitif, comment faire pour vendre un jeu au-delà de sa cible traditionnelle ?
L'industrie du jeu vidéo parie sur des oeuvres transmedia