OEUVRES TRNSMD
Get flash to fully experience Pearltrees
Je vous en parlais il y a quelque temps , 3 Singes Production avait déposé notre projet transmédia Katy et les Kutiz (projet original de Philippe Duchene) au fonds d'aide Nouveaux Médias du CNC. Aujourd'hui, grande nouvelle, le comité d'experts du CNC a décidé de nous soutenir pour le développement de cet univers qui mêle série TV d'animation 52x13' et plusieurs jeux vidéos dont un en ligne.
GASP ça ne fait que commencer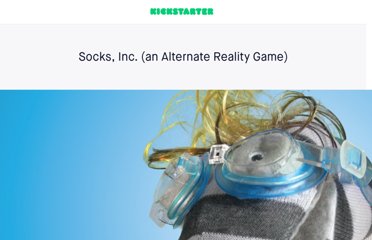 Your hand has character, unlock it's creative potential to tell a story. Socks, Inc. is a dynamic storytelling game for kids and adults alike.
Dans ce long métrage documentaire, Jacques Godbout fait enquête sur la véritable identité d'un ami qu'il surnomme « l'Indien », aussi connu par les journalistes belges et français sous le nom de Norman William. Qui est cet homme? Est-il vraiment le président des Peuples Unis?
Un jeu d'investigation qui vous mène sur les traces d'un serial killer.
A partir du 19 avril 2013, le Musée d'art moderne de la Ville de Paris et le 104 consacreront une importante rétrospective à Keith Haring, artiste new yorkais mort à 31 ans en 1990.
One of the first native transmedia experiences in France, backed by Orange, followed a videoblogger's encounters with the supernatural
From the combination of the Spanish words for " Lulla by" and " Van ", emerges a singular media project that, combining animation and documentary , and making good use of the wonders of internet outreach 2.0, will transform the difficult reality of Latin American children into a fascinating adventure you will not want to miss.