CARTES & NAVIGATION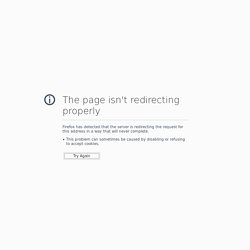 Eat This Map!
Last year, chef and Croc-toting television personality Mario Batali teamed up with Lidia Bastianich and son to open a 50,000-square-foot 'temple' to Italian cuisine in Midtown Manhattan: Eataly. New Yorkers hungry for a taste from abroad could now leisurely sample gelatos, sip on Espressos, and enjoy imported antipasti and freshly baked ciabatta whilst shopping for fresh fish and oversized jars of Nutella in a single Mecca of edible delight. As much as this magical emporium seeks to commemorate its mother country by filling shelves and display cases with her culinary splendor, we are quite certain that Eataly is not synonymous with Italy, as the window banners claim, though its partial representation cannot be completely dismissed. Food has long been a principal means of exploring our geographies, evidenced in the spike of TV shows and blogs that document wayfaring travelers in search of the most eye-opening, vividly storytelling, perfect bites.
A new map from the New York Times uses data from the Census Bureau to show the percentages of people living below the poverty line in each census tract in the USA. The Mapping Poverty in America visualization uses the Google Maps API to provide poverty percentage rates and the numbers living in poverty in each USA census tract. You can zoom in on the map to view the poverty levels at any location or you can use the links under the map to quickly zoom to a number of the larger US cities.
Carte des projets
7.5th Floor » Blog Archive » Introducing Elephant Path
February 23rd, 2011 | No Comments » It is rewarding to see some our areas of investigation at Lift Lab burgeoning in relation with our clients and partners. For instance, we now have a good set of tools and reasonably well-documented processes that help qualify and profile territories from their network activity (e.g. GSM, WiFi, Bluetooth, mobility infrastructures, social networks). One specificity of our approach is to produce visualizations that characterize the data at hand very early in the analysis process. It tremendously helps bring the different actors of a project on the same page by opening a dialogue and their interpretations of what they see is often great material for early insights to focus the investigation (see Exploration and engage in the discussion in the Data City essay ).
Invisible Cities on Vimeo
Venice Connected | Venice's Official Site for Tourism