Windows
Synergy is free and open source software for sharing one mouse and keyboard between multiple computers. Supported on Windows, Mac OS X and Linux. Simply move your mouse to any computer and start typing.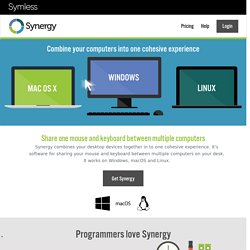 QTTabBar | Download QTTabBar software for free at SourceForge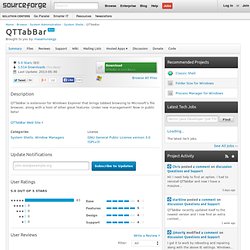 ★ 4.9 Stars (533) 1,877 Downloads (This Week) Last Update: Download QTFileTools_v1.0.0.0.zip Browse All Files
Click here to edit contents of this page. Click here to toggle editing of individual sections of the page (if possible). Watch headings for an "edit" link when available. Append content without editing the whole page source.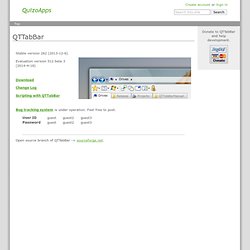 QTTabBar - QuizoApps
PSD, CR2, NEF, DNG codecs (and more) for Windows 7, Vista and XP (FastPictureViewer Codec Pack)