Yummyy
Cheesecake Stuffed Strawberries | - StumbleUpon
Cheesecake Stuffed Strawberries Can I just say that I have died and gone to heaven. Cheesecake stuffed strawberries….how have I not made these before?!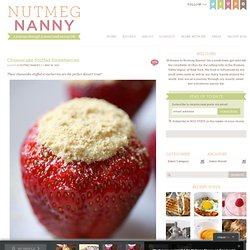 I once made the driest pancake in the world. I can see you sitting at home, staring at your computer screen, and scoffing at my bold statement. Driest pancake in the world?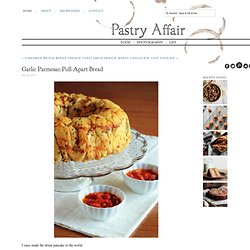 The Pastry Affair - Home - Garlic Parmesan Pull-Apart&Bread - StumbleUpon
Aaannnndddd, she's back! So I did mention something about health and/or diet food in my last post, and while this recipe is the latter, it is most certainly not to be confused with the former. I posted about my rainbow cake here, and it got a lot of traffic on over to my livejournal, and everyone wanted the "recipe."
makes & how to make a rainbow cake!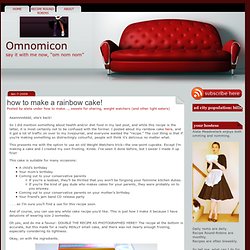 The Gonzo Gourmet | Stirring up a whole lotta crazy in the kitchen - StumbleUpon
Photo Credit: Sarah Fernandez
Make Your Own Ice Cream in Five Minutes : Parentables - StumbleUpon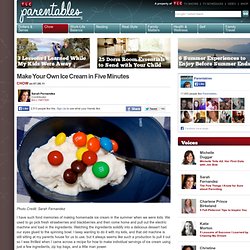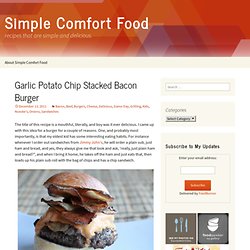 Garlic Potato Chip Stacked Bacon Burger | Simple Comfort Food
Created by: Dax Phillips on December 13th, 2011 - Categories: Bacon, Beef, Burgers, Cheese, Delicious, Game Day, Grilling, Kids, Nueske's, Onions, Sandwiches The title of this recipe is a mouthful, literally, and boy was it ever delicious.
Creamy baked mac & cheese Hot, bubbly, gooey, cheesy, creamy, rich, I'll have 2nds and 3rds and 4ths please.
Creamy baked mac-and-cheese (and it's easy) | Simply Love Food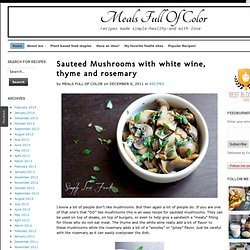 I know a lot of people don't like mushrooms. But then again a lot of people do.
Sauteed Mushrooms with white wine, thyme and rosemary | Simply Love Food
It's finally "winter" here in the desert. And after a brutally hot summer I am READY for the cold.
Rustic Tuscan Vegetable Soup | Simply Love Food
TasteSpotting | a community driven visual potluck - StumbleUpon
Chocolate Chip Cookie Dough + Cupcake = The BEST Cupcake. Ever. Recipe - Allrecipes.com - StumbleUpon
I don't say this very often. But this is one of the most delicious things I've ever eaten.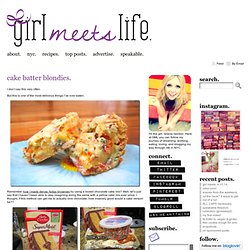 cake batter blondies. | girl meets life. - StumbleUpon
Perfect a "Toad in the Hole" Breakfast Posted by Paul Kita on Thursday, June 23, 2011 · 119 Comments "All happiness depends on a leisurely breakfast."
Perfect a "Toad in the Hole" Breakfast | Guy Gourmet | MensHealth.com - StumbleUpon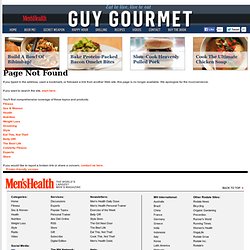 Healthy Homemade Pizza Recipes - Homemade Pizza Recipes - The Daily Green
Photo: Istock By Dan Shapley
Twix Cheesecakes – Gingerbread Bagels - StumbleUpon
Every child has heard the healthy-eating mantra "You are what you eat." But there may be a closer resemblance between good-for-you grub and your body than you thought. We found 10 foods that mirror the body parts they provide nutrients for—for example, brain-boosting walnuts actually look like a brain.
Food Nutrition Facts - Healthy Living Tips at WomansDay.com
Gingerbread Kama Sutra
The decorations are up, you've burnt all your furniture for extra warmth and soon it'll be socially acceptable to have pigs in blankets drowned in eggnog for breakfast.
Girl Eats Food - Crazy Christmas Caffeine Cake Pops | VICE
Camping Recipes - Camping never tasted so good! - StumbleUpon