recipes
Get flash to fully experience Pearltrees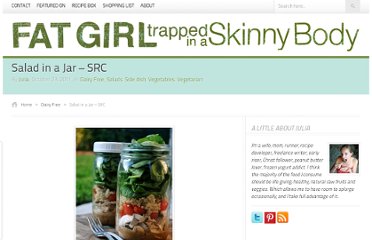 Secret Recipe Club time, holla! There are a ton of us in this, not so secret club, now. It's rad!
ime for the first Paleo recipe! This was my go-to dish when I first started eating Paleo, and I've received lots of compliments on it. Total time: 30 minutes. Makes 2-3 normal servings or 1 post- WOD serving All ingredients are from Trader Joe's, but any store will do Ingredients:
Did that title catch your attention? Good. This recipe was inspired by David Lebovitz — whom I've already written about crushing on. I love his easy and delicious recipe for roast chicken with caramelized shallots, and this is my take on it.
So my hubby and I went out last night for our anniversary dinner last weekend and I had the most amazing desert I think I've ever had. Okay, it was the only desert I've had out in many years so that was a treat in itself, but wow, this was a-maaazing. And no, it's not Whole 30 approved, but when the waitress come and told us what was in it, and being that it was a special occassion, I just couldn't turn it down. Believe me, you wouldn't have either!
When bright orange, eye-catching displays of oddly shaped pumpkins take over the entrance of markets, don't walk on by thinking that pumpkin only belongs in two places: baked into a pie or set on the porch with a candle stuck inside. Pumpkin is a seasonal pleasure to be indulged in, not only because it has a delicious mild, sweet flavor but also because it's loaded with antioxidants, beta-carotene, vitamins C and E and potassium. Pumpkins can be stored at room temperature for weeks and sometimes months, so they can do double-duty as a decoration until it's time for a veggie slaughter. For eating, choose smaller pumpkins (4 pounds or less) since they have better flavor and texture.