Blogosphere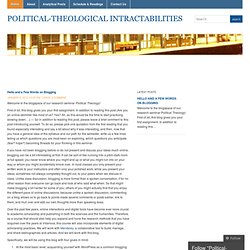 Welcome to the blogspace of our research seminar Political Theology! First of all, this blog gives you your first assignment. In addition to reading this post (Are you an online-skimmer like most of us? Yes? Ah, so this would be the time to start practicing slowing down….) — So in addition to reading this post, please leave a brief comment to this post introducing yourself. To do so, please pick one quotation from the first reading that you found especially interesting and say a bit about why it was interesting, and then, now that you have a general idea of the syllabus and our path for the semester, write us a few lines telling us which questions you are most keen on exploring, which questions you anticipate (fear?
The Janusfaces of Political Theology
April 9th, 2014 Searching for the church of Islam posted by Amr Ezzat Amid the conflict currently underway in Egypt—between state authorities led by the military-backed government and the Muslim Brotherhood and their Islamist allies—another momentous battle is being waged over the country's mosques and pulpits.
City Gardens was a club in Trenton that hosted punk rock, hardcore, and alternative music shows in the 80's and 90's. A book about it, "No Slam Dancing, No Stage Diving, No Spikes: An Oral History of the Legendary City Gardens" has just be...en released (and featured on Jon Stewart!). You can meet the authors Amy Yates Wuelfing and Steven DiLodovico at an IN-STORE SIGNING here at Prex on Sat. April 5 from 1:00 pm to 2:00 pm! (please forgive the "keyword" writing above...we've been trying to promote this, but Facebook in its almighty wisdom/algorithm has been hiding our posts from all but a few of you...I guess they think music lovers don't like books!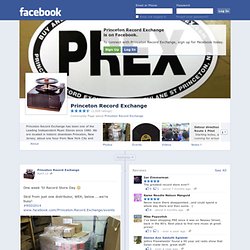 Indie Music Blog
The Best American Poetry
NA: You are a senior content editor at F + W Media. Could you talk a little bit about your editing position? What it entails? RB: My main job is handling the Writer's Digest Market Books.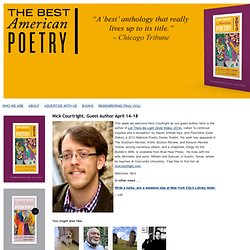 Blog - Poetry Society of America
Nothing to Say & Saying It
I love this book. And the good thing about loving a book these days, is you can post something about it on the internet. So here are a few questions and answers about the book I have the good fortune to be able to post. We barely scratch the surface here.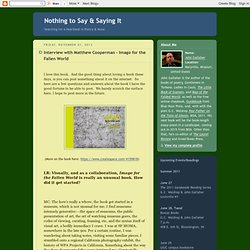 For a limited time only, Preton is giving away FREE license key and serial of PretonSaver Home software. Since we're in the architectural industry and requires lots of printing, I thought this is a very useful software for students and architects. According to their website: Ink Saver Software Saves You up to 70% on Ink […] There are no guarantees in life except for death, as the old saying goes. No one wants to die. Even people who want to go to heaven don't want to die to get there.
mirage.studio.7 : How to, Architecture Tutorials, 3Dmax Library Download AutoCAD ArchiCAD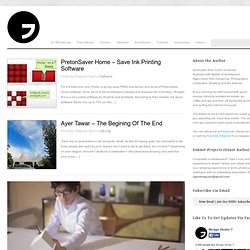 notes for the coming community
1. The great fear of the nineteenth century was that amorphous blob called "the masses." The masses were irrational, unpredictable, ungovernable, and extremely violent. From the construction of the wide boulevards in Paris to the castle-like armories across New York, the people in charge went out of their way to combat the monster in the heart of the great metropolis. 2.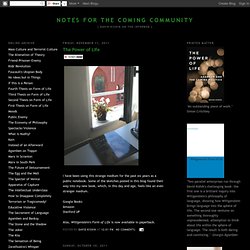 I am reading Octavio Paz's brilliant introduction to Claude Lévi-Strauss (Claude Lévi Strauss: An Introduction), in the process of revisiting a bit of the latter's thought. I've been doing this on and off over the last year or so. I'll stub my toe on Structural Anthropology, that big thick brick of a book, and pick it up. I've been looking around for The Savage Mind, and milling it over, though I can't quite find it in my house. I've run into the two brand new translations of his lectures, in handsome volumes from Harvard University Press, reviewed online (like here at the LARB) and at the bookstore, and had a good long look at them. I've been contemplating getting the slew of new (and very much needed and very much welcomed) biographies of him and introductions to his work.
Working notes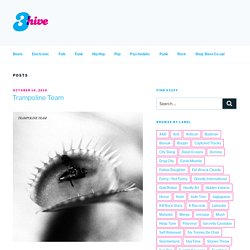 Lo-fi + surf guitar + 4 part harmonies + a bit of fuzz = Seattle's La Luz. After putting out a single and an EP, La Luz have released their debut LP, It's Alive on Hardly Art. Have a listen to the super cool "Big Big Blood" and "Pink Slime" below, they are sure to warm your bones during the upcoming winter months. It's Alive is available now on Hardly Art's site. On a sad note, La Luz were just in a really bad accident, here is what Hardly Art has to say about it… "While on their way back to Seattle to play a sold out Neumos date, the members of La Luz were in a severe van accident that resulted in ruined gear, personal injuries, merch loss, and a totaled van.
The Rosewater Chronicles