Blogosphere
The Janusfaces of Political Theology
March 5th, 2013 Prayer, imagination, and the voice of God—in global perspective posted by Steven Barrie-Anthony Tanya Marie Luhrmann is a psychological anthropologist and a Professor of Anthropology at Stanford University.
Indie Music Blog
The Best American Poetry
Recipe for Tedium: Free Verse vs. Formalism by Sydney Lea Traveling around my little home state as its poet laureate, I've especially enjoyed that audience members outside academia tend to ask truly basic questions, which after all represent concerns that everyone feels on contemplating a poem for the first time: who's talking? why?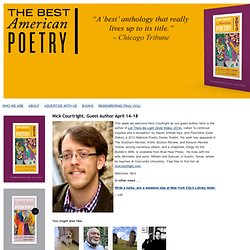 Last night, February 21st, a number of New York's literary organizations, spearheaded by Cave Canem and the Poetry Society of America, came together as a family in Proshansky Auditorium at CUNY, to celebrate Lucille Clifton on the occasion of the posthumous publication of The Collected Poems of Lucille Clifton 1965-2000, an absolutely beautiful volume (with a ribbon!), just published by BOA Editions Ltd. A friend of mine who hadn't known her poetry was in attendance and wrote to me this morning, "It was warm, it was funny, it was moving, it was inclusive. The poems are so personal and consoling, really—her spirit was everywhere." Continue Reading Post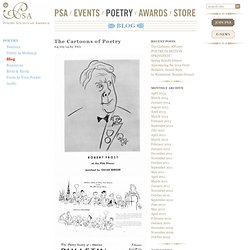 Blog - Poetry Society of America
Nothing to Say & Saying It
Can't finish your assignment on time? Extend it yourself! LOL, result varies from lecturer to lecturer. image and source via Blog Serius For 20 minutes of Steve Jobs' live, he was an architect, presenting the newly proposed Apple campus known as the spaceship to Cupertino City Council. No info yet on who's the architect, definitely not Zaha Hadid or Frank Gehry (Thank god for that). Looks like the disc blade in Tron .
mirage.studio.7 : How to, Architecture Tutorials, 3Dmax Library Download AutoCAD ArchiCAD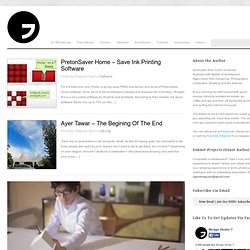 notes for the coming community
Working notes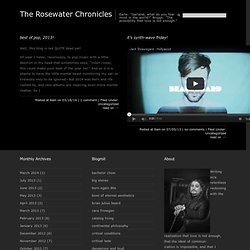 The Rosewater Chronicles
ulterior tactics for Texas higher education Music: Girl in a Coma: Exits & All The Rest (2011) A friend is helping to stage a "teach-in" to raise awareness and protest the larger corporatization of higher education at her employer (another flagship state university). She asked for links to blogs, stories, and articles about the topic. I responded that Texas is a staging ground for the national culture war over higher education, and that all one needed to do is type