Blogosphere
The Janusfaces of Political Theology
December 20th, 2013 Modernity, enchantment, and Fictionalism posted by Michael Saler The stern visage of Max Weber looms over discussions of modernity and enchantment, as does the sunnier countenance of Charles Taylor.
Indie Music Blog
The Best American Poetry
Now in its second successful year, The Chicago School of Poetics (CSoP) is kicking off 2014 with truly unique online course offerings and amazing opportunities to work with leading international poets in an intimate and collaborative setting. From the comfort of your home or a nearby café, you can participate in courses using our innovative and user-friendly program—choose face-to-face, real-time video or simply listen in. Join an international conversation—courses have included students from Morocco, Canada, and Australia, as well as from the United States. This is a friendly environment for anyone who is looking to refine their work and connect with others.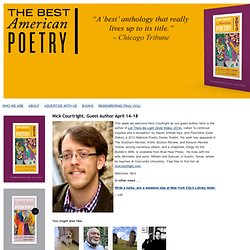 Last night, February 21st, a number of New York's literary organizations, spearheaded by Cave Canem and the Poetry Society of America, came together as a family in Proshansky Auditorium at CUNY, to celebrate Lucille Clifton on the occasion of the posthumous publication of The Collected Poems of Lucille Clifton 1965-2000, an absolutely beautiful volume (with a ribbon!), just published by BOA Editions Ltd. A friend of mine who hadn't known her poetry was in attendance and wrote to me this morning, "It was warm, it was funny, it was moving, it was inclusive. The poems are so personal and consoling, really—her spirit was everywhere." Continue Reading Post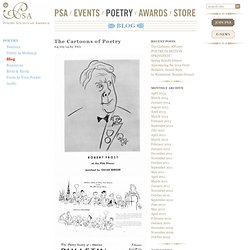 Blog - Poetry Society of America
Nothing to Say & Saying It
Another great movie about dreams, architects, imaginary cities and reality. Some of the cast: Ellen Page as Ariadne, the Architect – a college graduate student who constructs the world of the dream. Michael Caine as Miles, Cobb's mentor, teacher, and father-in-law, and Ariadne's college professor. Lukas Haas as Nash, Dom's previous Architect The most challenging […] Image Source: Neatorama Neatorama latest post – The Enemy at the Door is a must read for all architects. We have architecture and sustainability, architecture and music, architecture and this and that but never architecture and security.
mirage.studio.7 : How to, Architecture Tutorials, 3Dmax Library Download AutoCAD ArchiCAD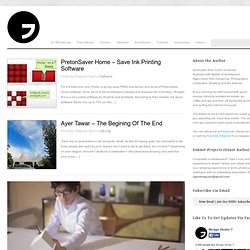 notes for the coming community
Working notes
The Rosewater Chronicles