Anglosassoni
Deep-Dive-Corp. - Aktuelles von der Deep-Dive-Corp.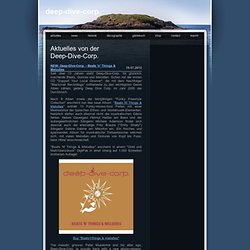 Seit über 13 Jahren steht Deep-Dive-Corp. für glücklich machende Beats, Gooves und Melodien. Schon mit der ersten CD "Support Your Local Groover", die mit dem Nachfolger "Blackmail Recordings" mittlerweile zu den wichtigsten Genre Alben zählen, gelang Deep Dive Corp. im Jahr 2000 der Durchbruch. Nach 8 Alben sowie der letztjährigen "Funky Freestyle Collection" erscheint nun das neue Album. "Beats 'N' Things & Melodies" enthält 13 Funky-House-Soul Perlen mit einer Meeresbrise der typischen Ethno- und Worldmusik-Elementen.
Back in the time when Hendrix and the doors were the best acid tracks around, UV and zirkin, best friends since age 11, started DJ'ing and organizing rock parties in their home town. Years passed and after travelling the world, both discovered electronic music and set their mind on doing something about it. In 1996, After living in Amsterdam and gathering vinyls, tapes and some gear, they headed back to Israel with a party in their mind. Together with two good friends, Barkash and Rontal The Doof Project was born.
Doof Records - How it all began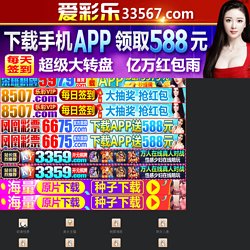 conscious dreams kokopelli (Kokopelli) su Myspace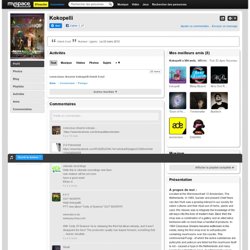 About me: Located at the Warmoesstraat 12 Amsterdam, The Netherlands. In 1993, founder and present Chief Hans van den Hurk saw a growing interest in our society for native cultures and their ritual use of herbs, plants and cacti.
Aurin - Spaceland - Home
....welcome to spaceland Im Aurin findest Du individuelle und nachhaltige Mode, die Deine Persönlichkeit unterstreichen soll. Fairer Handel - von der Produktion bis zu Euch - versteht sich für uns von selbst. Jedes der im Aurinshop vertretenen Labels besticht durch seine Einzigartigkeit, sowie Qualität. Auch auf hochwertige Materialien legen wir hohen Wert, weswegen die meissten der vertreten Labels biologische Materialien verwenden, wie Bio-Baumwolle, Hanf, Soja und Bambus. Nur wenige Schritte von der hektischen Mariahilferstrasse kannst Du hier in aller Ruhe und Gemütlichkeit stöbern und ein neues Einkausgefühl erleben!
Scientific-Sequence.dk
Access All Areas Network
Sprocket (UK)'s Spotlight page on SoundCloud
alpha_interzone's sounds on SoundCloud
MASTER MARGHERITA is an accomplished musician and producer based in Switzerland. A founding member of the renowned organic band The Peaking Goddess Collective, and one of the managers of Peak Records, he is known and appreciated worldwide for his bass playing, production skills, compiling taste, live performances and dj sets. Bathed in music for as long as he can remember, Master Margherita has been active in the European music scene since the late eighties, playing bass guitar in various rock'n'roll, jazz, funk, reggae and salsa bands. In 1994, he started composing tracks mixing live instruments with an array of electronic devices.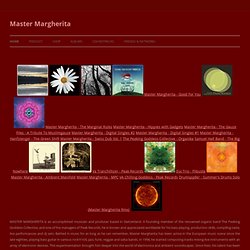 Master Margherita
Der Sitz von Interzone-PA ist in Hamburg. In Hamburg ist auch das Aufnahme-Studio von Dj Alpha. Als DJ oder auch Discjockey ist Partyveranstalter Alpha auch für die in Bremen stattfindende Party Jalanda zuständig. Hier läuft dann Musik aus den Bereichen Goa und Trance sound. Aber auch Open-Air Party als Diskjockey werden von Alpha wargenommen. Goatrance ist die bevorzugte Musik von DJ Alpha.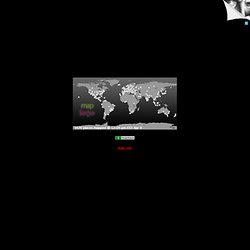 INTERZONE-PA.COM - ALL ABOUT GOA AND TRANCE MUSIC
Nano Records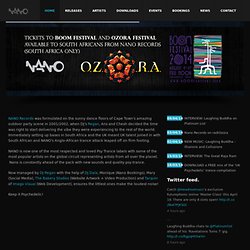 NANO Records was formulated on the sunny dance floors of Cape Town's amazing outdoor party scene in 2001/2002, when DJ's Regan, Ans and Chesh decided the time was right to start delivering the vibe they were experiencing to the rest of the world. Immediately setting up bases in South Africa and the UK meant UK talent joined in with South African and NANO's Anglo-African trance attack leaped off on firm footing. NANO is now one of the most respected and loved Psy Trance labels with some of the most popular artists on the global circuit representing artists from all over the planet. Nano is constantly ahead of the pack with new sounds and quality psy-trance. Now managed by DJ Regan with the help of DJ Dala, Monique (Nano Bookings), Mary (Social Media), The Bakery Studios (Website Artwork + Video Production) and Tarquin of Imago Visual (Web Development), ensures the littlest ones make the loudest noise! Keep it Psychedelic!
DJ Anya
Psybotik
We are very happy to announce the new collaboration GLITTERFINGER - between Liam Shy and Auberon Shull (from Beats Antique, Low Riderz). The music is deep and dark, designed to rock the party and rock your soul. Check out their debut EP "Rumors" which just went live on their facebook page today as a limited time free download. This EP is also available at iTunes and all other major music outlets. https://www.facebook.com/glitterfinger
// Liam Shy //—