Know more
very beatifull things Sep 21
Sorry
Calulator
Time Warp : TV Series
Seattle, WA (PRWEB) March 05, 2014Froguts Helps India Implement National LegislationAnimal ethics groups offer Froguts virtual dissection software to schools throughout India.Froguts, the only provider of subscription-based dissection simulations and labs for K-12 and higher education, is now being offered to schools by leading animal rights groups in India in an effort to fulfill country-wide governmental guidelines banning the use of animal dissection in schools, universities, and colleges. This is a major step towards implementing the 2012 India Ministry of Environment and Forests's directive that bans the use of animal dissection, favoring computer-aided teaching methods. David Hughes, Co-Founder and CEO of Froguts, says, "We're pleased that Froguts is being used to satisfy an important educational requirement in schools throughout India.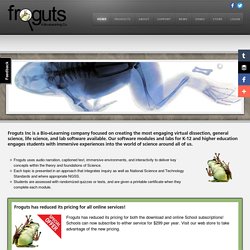 Welcome to Froguts! - Virtual Dissection and Labs
Science Museums Science Fair Project Ideas Science Education
Flight history | www.flight-history.com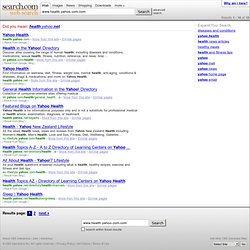 health.yahoo.com
close Top Matching Results Occasionally Search.com will highlight specialized results that are based on the context of your query. Examples of specialized results include specific links to news, images, or video.
Cookies on the New Scientist website close Our website uses cookies, which are small text files that are widely used in order to make websites work more effectively. To continue using our website and consent to the use of cookies, click away from this box or click 'Close' Find out about our cookies and how to change them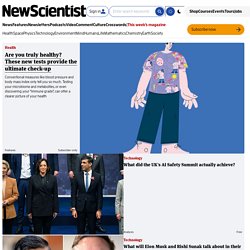 MuslimHeritage.com - Discover 1000 Years of Missing History