Examples
Uniform Distribution of Vertices (or Meshes) along a Path
Dashboard | Blend Swap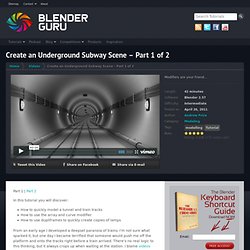 Part 1 | Part 2
Create an Underground Subway Scene in Blender - Part 1 of 2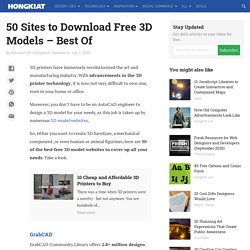 3D models represent a 3D object using a collection of points in 3D space, connected by various geometric entities. A free 3D model definitely can save your budget and deadline. On average, a modeler saves over 2 hours of modeling time when they could get a free 3D model.
Ngons (Multi-Sided Polygons) : TurboSquid Help & Support
Blender 3D: Noob to Pro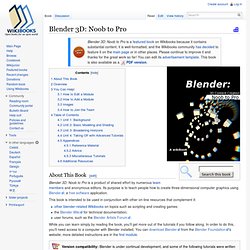 You are strongly encouraged (read as begged ) to contribute to this book!
• Title: Blender – Texturing – Image Map • Level: Beginner • Description: Learn How to Put an Image Onto a Cube Using Blender's Image Texture Feature and Flat Image Mapping • Software: Blender • Instructor: Michael Thoenes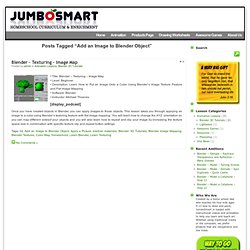 Add An Image To Blender Object | JumboSmart - Art Curriculum and Enrichment
(This tutorial is also available in German and Italian )
Creating a Logo
Manual/Textures/Mapping/UV/Unwrapping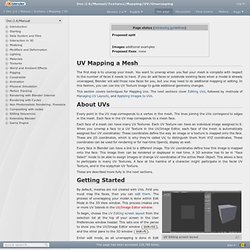 From BlenderWiki The first step is to unwrap your mesh. You want to unwrap when you feel your mesh is complete with respect to the number of faces it needs to have.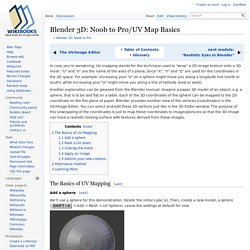 In case you're wondering, UV mapping stands for the technique used to "wrap" a 2D image texture onto a 3D mesh.
Blender 3D: Noob to Pro/UV Map Basics
23 simple, useful blender tutorials you may have missed