Humor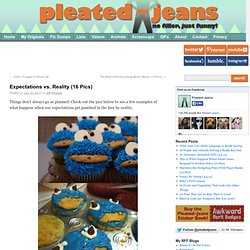 You know, just because copyright is much more difficult to enforce on the internet, doesn't mean it's not still illegal for good reason. The whole point of copyright is for the original artist to be able to control their work's distribution, particularly in commercial channels. And while nobody has tried to commercialize that particular image from this meme, if left unaddressed by the artist, eventually somebody would try to do just that. This would have almost been a borderline case in non-commericial areas, though, since it could be taken as parody/satire, which often falls under Fair Use.
Scared Yet
News Hunter Meat Fail
Lies
Clever Facebook Boy is Clever
What's wrong with Ohio?
Wenn man nicht aufpasst, kann es passieren, dass man ohne es zu merken gleich mehrere Stunden auf der " Dear blank, please blank " Homepage verbringt. Wenn ich nicht so vorsichtig wär, würde ich wahrscheinlich jetzt noch dasitzen und eine lustige Kurznachricht nach der anderen lesen. Wer von euch ausreichend Zeit hat, sollte sich die Seite nicht entgehen lassen. Es ist jedoch besser die Finger davon zu lassen, wenn man noch bei der Arbeit ist. Für diejenigen habe ich hier eine kurze Light-Version zusammengestellt: