Levenskunst
Failure has become a faithful friend throughout the years.
5 Lessons That Professor Failure Taught Me About Success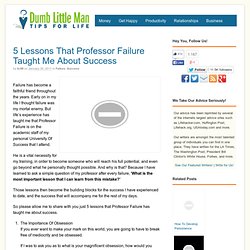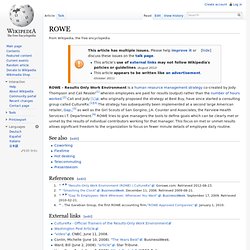 ROWE
ROWE - Results Only Work Environment is a human resource management strategy co-created by Jody Thompson and Cali Ressler [ 1 ] wherein employees are paid for results (output) rather than the number of hours worked . [ 2 ] Cali and Jody [1] , who originally proposed the strategy at Best Buy, have since started a consulting group called CultureRx. [ 1 ] [ 3 ] The strategy has subsequently been implemented at a second large American retailer, Gap ., [ 3 ] as well as the Girl Scouts of San Gorgino, J.A. Counter and Associates, and the Fairview Health Services I.T. Department. [ 4 ] ROWE tries to give managers the tools to define goals which can be clearly met or unmet by the results of individual contributors working for that manager. This focus on met or unmet results allows significant freedom to the organization to focus on fewer minute details of employee daily routine. [ edit ] See also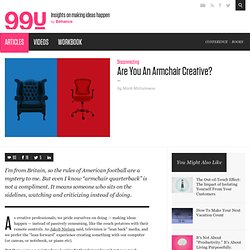 Are You An Armchair Creative?
I'm from Britain, so the rules of American football are a mystery to me. But even I know "armchair quarterback" is not a compliment.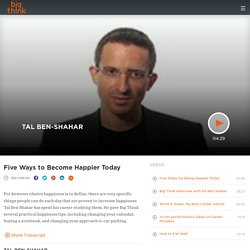 With rendition switcher