bartekborowiec
Bartek Borowiec
http://www.thinkingofwaves.tumblr.com
Get flash to fully experience Pearltrees
MASS MEDIA: THE 1st OR THE 4th POWER: CENSORSHIP IN MEDIA
Louis Althusser (ur. 16 października 1918 , Birmandreis , Algieria , zm. 22 października 1990 , Paryż , Francja ) – francuski filozof marksistowski, jeden z głównych przedstawicieli marksizmu strukturalistycznego.
Educators everywhere are grappling with a core paradox.
Why Choose Media Studies? We live in a media-saturated world. From video clips on your phone, to TV ads to blockbuster movies, to posters at the bus stop, to the music in your earbuds, you are surrounded by media messages for most of your waking hours.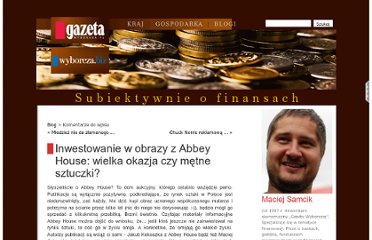 Słyszeliście o Abbey House?