Ground Beef
Bacon-Wrapped Hamburgers Recipe
My husband makes the best burgers. They are never the same but always delicious. He was kind enough to write down the recipe for this one! Portobello Mushroom merinade:1/4 cup pineapple juice2 tsp onion powder1 tsp garlic powder1 tsp saltDirections: Combine the onion powder, garlic powder, and salt with the pineapple juice. Clean the mushrooms with a damp cloth then cut off the stems of the mushrooms and place upside down on a flat surface Pour the mixture over the mushrooms and let them marinade for at least 2 hours.
Hamburger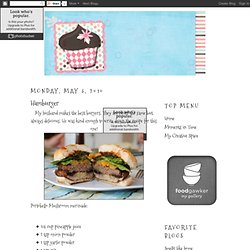 In a skillet, cook beef, green pepper and onion over medium heat until meat is no longer pink; drain. Stir in the tomato sauce, ketchup, Parmesan cheese, 1/2 teaspoon of garlic powder, fennel seed and oregano.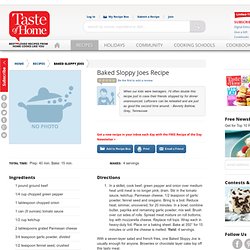 Baked Sloppy Joes Recipe
Asian Patties Recipe
Meat Loaf Gyros Recipe
Bacon Swiss Burgers with Tomato and Avocado Recipe at Epicurious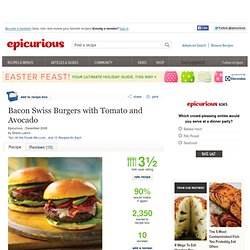 1. If you will be grilling the burgers, preheat a barbecue grill to medium-high. 2. While the grill is heating up, cook the bacon on the stovetop in a large skillet over medium-low heat until it is just crisp, 6 to 7 minutes. Transfer the bacon to a plate lined with paper towels and set it aside to drain.
Cookbook Review Recipe - The Ultimate Burger and Chips
How to Make Perfect Uniform Hamburger Patties | Savory Sweet Lif
Have you ever walked by the butcher case at your local grocery store and noticed how perfectly uniform the hamburgers they sell are? I have. A few months ago my sister and I were walking through Whole Foods and there was a man forming hamburger patties in this thingamajig in the meat department. As I watched him for a few seconds I found a sudden urge to know exactly what that thing was he was using.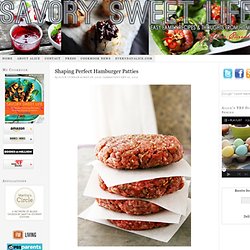 Craving a hamburger? I was - it's a great way to kick-off the summer grilling season, perhaps only second to some ribs. But after I stumbled upon TopChef season four contestant Spike Mendelsohn's first cookbook, The Good Stuff Cookbook, I found myself not only craving a hamburger but also fries and a milkshake (oink oink!). Now, I admit this food is not necessarily good for you, but everyone has to live once in a while, right? And this food is a great way to do it because Spike's Good Stuff Cookbook is literally filled with lots of good stuff.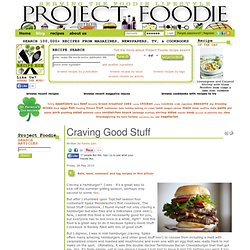 Craving Good Stuff
A while back, we were lamenting about how overly sweet and artificial some bottled teriyaki sauces were. With the exception of one that we liked on our teriyaki burgers, most were too sugary. Fake tasting. Processed.
Teriyaki Sauce Recipe | Grilled Teriyaki Pineapple Burgers | Whi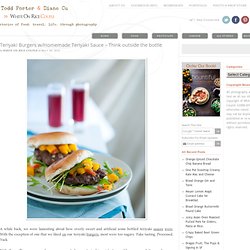 Shepherd's Pie…it might be my all-time favorite comfort food, and I never get tired of making it. I am very particular about the kind of shepherd's pie that I like, though, and that all dates back to my days right out of college, living with my dear friend C in the world's smallest studio apartment on the Upper East Side of Manhattan. Ah, that apartment — it had exposed brick walls that got red-hot in the winter (why? we didn't know and were afraid to ask), the world's dinkiest, oldest refrigerator, and a reclusive next door neighbor named Bruce who was straight out of a Seinfeld episode. We made a combined salary of about $25,000 per year, and probably spent $20,000 of it on rent for this glorious pad, and so our nights out on the town were few and far between, and divided between what is STILL the best pizza place I have ever been to and this Irish joint called Finnegan's Wake.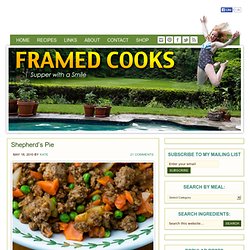 Shepherd's Pie