Lentes para la d7000
Various lenses with different physical and relative aperture sizes. If you're shopping for a new lens of some sort, you've come to just the right place. As per the results of my recent reader polls, here is a list of the best lenses you can get your hands on without breaking the bank too much. Edit: Due to popularity of this posting, Amazon links have also been inserted. Please support The Phoblographer. Edit 1/2/2010: I have updated this list to include Pentax and Sony lenses due to popular demand.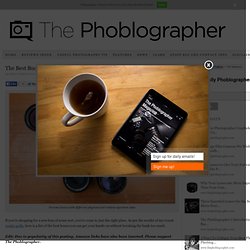 The Best Budget Camera Lenses
Nikon D7000 Prime Lenses
Nikon 35mm f/1.8G AF-S DX Lens for Nikon Digital SLR Cameras: Camera & Photo
nikon 50mm primes
Home Donate New Search Gallery Reviews How-To Books Links Workshops About Contact Nikon 50mm f/1.8 D © 2010-2012 KenRockwell.com Intro Specifications Performance Recommendations
Nikon 50mm f/1.8 D Review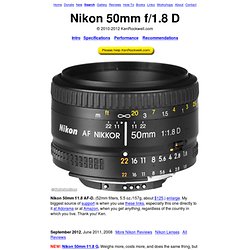 Nikon 50mm Review | For both the f/1.4 and the f/1.8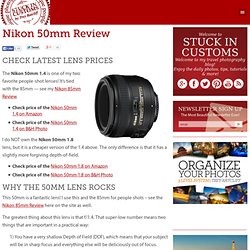 Nikon 50mm Review Check Latest Lens Prices The Nikon 50mm 1.4 is one of my two favorite people-shot lenses! It's tied with the 85mm — see my Nikon 85mm Review. I do NOT own the Nikon 50mm 1.8 lens, but it is a cheaper version of the 1.4 above. The only difference is that it has a slightly more forgiving depth-of-field.
Nikon 50mm f/1.4G SIC SW Prime Nikkor Lens for Nikon Digital SLR Cameras: Camera & Photo
Nikon AF-S 35mm f/1.8 G DX vs. Nikon AF 50mm f/1.8 D « No sé ni cómo te atreves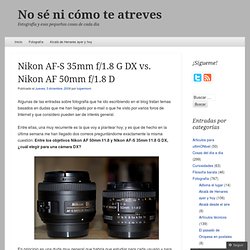 Algunas de las entradas sobre fotografía que he ido escribiendo en el blog tratan temas basados en dudas que me han llegado por e-mail o que he visto por varios foros de Internet y que considero pueden ser de interés general. Entre ellas, una muy recurrente es la que voy a plantear hoy; y es que de hecho en la última semana me han llegado dos correos preguntándome exactamente la misma cuestión: Entre los objetivos Nikon AF 50mm f/1.8 y Nikon AF-S 35mm f/1.8 G DX, ¿cuál elegir para una cámara DX? En principio es una duda muy general que habría que estudiar para cada usuario y para cada cámara, y precisamente por eso lo que voy a hacer es dar unos puntos básicos a tener en cuenta y que a grandes rasgos serán los que a cada fotógrafo le den la pauta sobre qué óptica se adapta más a sus necesidades. ¡Vamos allá! Autofocus