Microsoft Office
KScience
Jefferson County Schools, TN
Scrambled Words!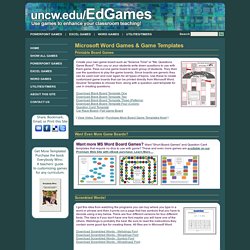 Microsoft Word Games - Board Game Templates by Dr. Jeff Ertzberger UNC Wilmington
Partners in Learning Network
Office Tutorials
E-Learning Course Creation Tool l Microsoft Learning Content Development System (LCDS)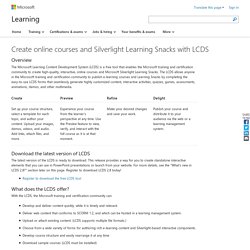 Q. Why do I see a script error when I try to open a localized course by using the LCDS? When you localize a course in the LCDS, the language string must be correctly specified in the imsmanifest.xml file.
MS Office 2007 Video Tutorials