Latin American Literature
Gabriel García Márquez - Michael Palencia-Roth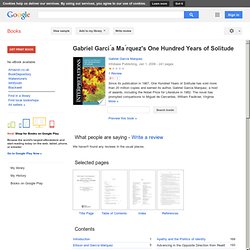 Gabriel García Márquez's One hundred ... - Harold Bloom
Harold Bloom, July 11, 1930 - Harold Bloom was born on July 11, 1930 in New York City.
Gabriel García Márquez: a critical ... - Rubén Pelayo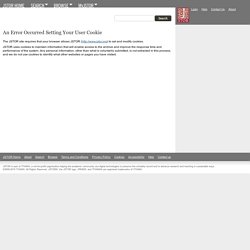 The JSTOR site requires that your browser allows JSTOR ( http://www.jstor.org ) to set and modify cookies.
One Hundred Years of Solitude
A los idiotas nunca les gusta Hemingway, por Juan Gabriel Vásquez
Como quizás lo sabrán ustedes, el pasado 2 de julio se cumplieron 50 años del día en que Hemingway bajó al sótano de su casa, agarró una escopeta Boss de dos cañones y una caja de balas, volvió al salón, cargó la escopeta y apoyó la culata en el suelo y luego apoyó la frente en los cañones.