PR
Via:packrati.us 1
Via:packrati.us 2. Via:packrati.us 3. Via:packrati.us 4. Via:packrati.us 5. Via:packrati.us 6. Via:packrati.us 7. Via:packrati.us 8. Via:packrati.us 9. Via:packrati.us 10. Via:packrati.us 11. Via:packrati.us 12. Via:packrati.us 13. Via:packrati.us 14. Via:packrati.us 15. Via:packrati.us 16. Via:packrati.us 17. Via:packrati.us 18.
Via:packrati.us 20. EdCals - Free Editorial Calendar Tool from Cision. The easiest way to get your story covered?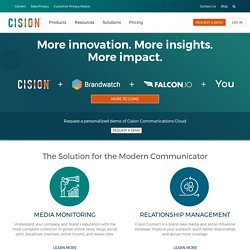 Pitch it when an outlet already plans to cover that topic. Find those critical dates with our EdCals tool. With a few clicks of the mouse, you can search by outlet or keyword to view all upcoming opportunities- including buyers' and gift guide opportunities - that match your criteria. Anatomy of a Great PR Pitch | Geoff Livingston's Blog. When I woke up this morning the following pitch was waiting for me in my email… Hi Geoff – I hope all is well.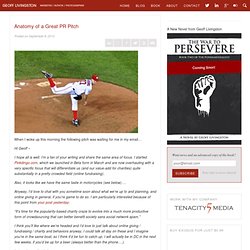 I'm a fan of your writing and share the same area of focus. I started Pinkdingo.com, which we launched in Beta form in March and are now overhauling with a very specific focus that will differentiate us (and our value-add for charities) quite substantially in a pretty crowded field (online fundraising). Also, it looks like we have the same taste in motorcycles (see below)…. It's Just A Phone « PR Geek Speak. 24 hours in the life of social media | Reportr.net. Media Relations & Publicity. Times Square Nothing like a cover story in The New York Times or a feature story on CNN during prime time.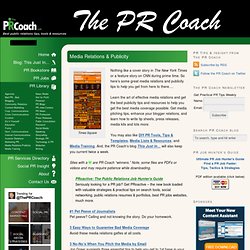 So here's some great media relations and publicity tips to help you get from here to there…. Using Social Media to Protect Your Reputation. Reputation management through social media is a hot topic right now.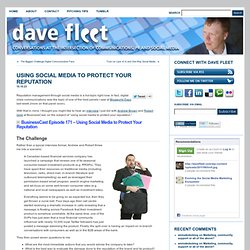 In fact, digital crisis communications was the topic of one of the best panels I saw at Blogworld Expo last week (more on that panel soon). With that in mind, I thought you might like to hear an interview I just did with Andrew Brown and Robert Gold at BusinessCast, on the subject of "using social media to protect your reputation." BusinessCast Episode 171 – Using Social Media to Protect Your Reputation.
---