Sortir, manger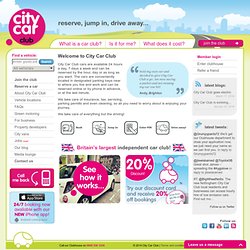 Car Hire Club | UK Leading Car Sharing Club | City Car Club
Sold my own car and decided to give City Car Club a go. Am now saving a packet and not missing my car one bit! Andy, Brighton City Car Club cars are available 24 hours a day, 7 days a week and can be reserved by the hour, day or as long as you want. The cars are conveniently located in designated parking bays near to where you live and work and can be reserved online or by phone in advance, or at the last minute. We take care of insurance, tax, servicing, parking permits and even cleaning, so all you need to worry about is enjoying your journey.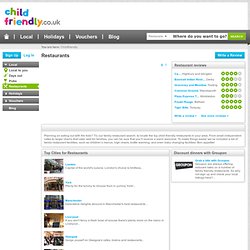 Planning on eating out with the kids? Try our family restaurant search, to locate the top child friendly restaurants in your area. From small independent cafes to larger chains that cater well for families, you can be sure that you'll receive a warm welcome. To make things easier we've included a list of family restaurant facilities, such as children's menus, high chairs, bottle warming, and even baby changing facilities.
childfriendly.co.uk - family restaurants
www.kew.org/ucm/groups/public/documents/document/ppcont_008324.pdf
Official guide books Discover Kew Gardens with our range of guide books - whether you are interested in plants, architecture or art there is something for you. Not only do these books make an ideal companion when visiting the Gardens, but also a wonderful souvenir of your trip. Kids' Kew activity book The Kid's Kew Activity book goes hand in hand with Climbers and Creepers, our unique, interactive learning and play area.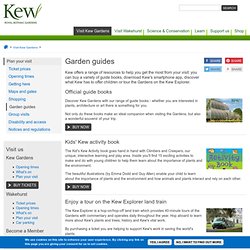 Visit Kew Gardens: Parents' survival guide
londres-neals-yard
Science Museum Lates - Visit the Museum
Une soirée au musée - Londres calling
Saviez-vous que le meilleur moment pour visiter la plupart des grands musées de Londres, c'est à la tombée de la nuit, quand les foules de touristes et les classes d'écoliers italiens ont enfin vidé les lieux? En effet, du V&A à la Tate Modern, tous les beaux musées de la capitale proposent à leurs visiteurs des soirées spéciales. Dans certains, on peut admirer leurs collections un verre de vin à la main; dans d'autres l'ouverture tardive permet juste un peu plus de calme.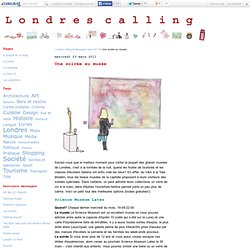 Shop online at Homebase.co.uk, the online shopping site of Homebase, for all your home enhancement, decorating and DIY needs. At Homebase, you have a large choice of products to cover all your kitchen, bathroom, furniture and homewares requirements across 13 categories. Whether you are looking for dining room furniture, a new sofa, or to install a new kitchen, Homebase can help you make your house a home.
Homebase - For Kitchens, Furniture, Garden, Decorating, DIY and Bathrooms
Home - The Castle Climbing Centre
I Knit London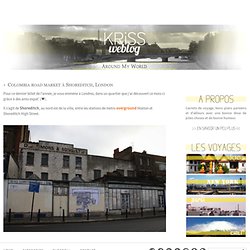 Colombia road market à Shoreditch, London | KRiSSWebLoG
Pour ce dernier billet de l'année, je vous emmène à Londres, dans un quartier que j'ai découvert ce mois-ci grâce à des amis expat' (♥). Il s'agit de Shoreditch, au nord est de la ville, entre les stations de metro overground Hoxton et Shoreditch High Street. Là-bas, loin du centre de Londres, d'Oxford street et de ses magasins bondés, on découvre une atmosphère plus calme, plus charmante et plus « vraie », celle d'un quartier populaire devenu très prisé et tendance, un peu à la manière de Williamsburg à Brooklyn.(en un peu plus gris oui)
Giraffe Restaurants - Love, Eat, Live
Visit the Breakfast Club for the best of food and comfort all-day long.
Everyone loves a big sausage in the morning Save Ferris The Story Of The Breakfast Club It could have all been so different. Two children of the 80s, searching for that elusive name for their first cafe in Soho… 'The Breakfast Club' could easily have been 'St Elmo's' or 'Save Ferris'. Chickens and pigs would have breathed a sigh of relief.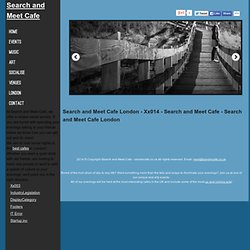 Columbia Tristar Official Website 2022 - Columbia Tristar Motion Picture - Subsidiary Of The Sony,for More Information, More,click Here,contact,home,website Link,link,see Here,click Here To Learn More!
s&m cafe, Sausage and Mash, London Cafe, Great British Comfort Food, All Day Breakfast