Usability
Usability Consultants
We all get frustrated by crappy user experiences from time-to-time. Websites that don't work as we expect, poor service experiences, or badly designed products, the list goes on. As experience design practitioners we are more sensitive than most to badly designed experiences – and it provides rich fodder for office discussions and examples when we explain what not to do. One of our favourite examples is the maddening experience using Text-to-Park for on-street parking in Auckland. If you haven't experienced this yourself, it is a great example of "UX-fail" and we've taken great joy at pointing out all its flaws in presentations to any number of audiences.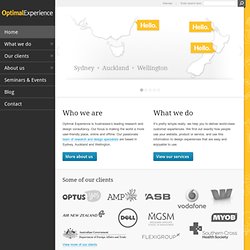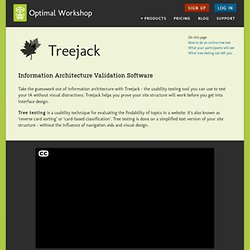 Information Architecture Validation Software Take the guesswork out of information architecture with Treejack – the usability testing tool you can use to test your IA without visual distractions. Treejack helps you prove your site structure will work before you get into interface design. Tree testing is a usability technique for evaluating the findability of topics in a website.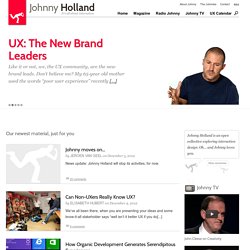 News update: Johnny Holland will stop its activities, for now. We've all been there, when you are presenting your ideas and some know-it-all stakeholder says "well isn't it better UX if you do[...] The Windows 8 platform is a good example of how we are transitioning into a new level of integrated and convenient service experiences. A[...] As UXers, we receive alot of feedback.
I love the TV show Myth Busters because it challenges what I think is true. In the show, popularly held myths are tested in an entertaining and somewhat scientific way. My favorite part of the show, other than the explosions of course, is when my beliefs turn out not to be true. This always keeps me open minded, and focused on reality.
» Debunking the Myths of Online Usability Testing Johnny Holland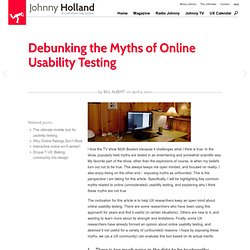 January 4, 2012 What is usability? How, when, and where to improve it? Why should you care?