Jesus
Authoritarianism in the church is one of the most serious problems that Christian churches face today. Authoritarian regimes and political machines within Christian churches are not only totally unbiblical, but they empower men to take a church anywhere they wish, bypassing the normal checks and balances found in the Bible. A church that has given control to a single man (often called a Senior Pastor) or to a small group of men (often called a board of elders) is helplessly tossed about in very dangerous waves... One simple principle will save you much trouble and frustration, here it is:
Truth Guard - Home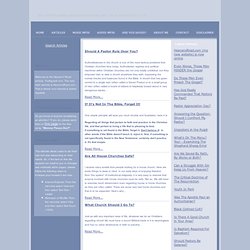 Provender
Here is an annotated list of top sites on spiritual abuse. The list is organized into eight sections: If you wonder if your church is spiritually abusive, or if you suspect church leaders are engaging in cult-like practices, or if you think authoritarian power structures are in place at your church, this site can direct you to helpful sources. Perhaps you are just wondering if your church is moving in a dangerous direction.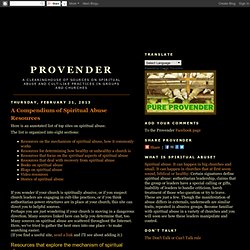 Thy Word is a Light Unto My Path
The Prophets' Story - English.mp4
When Love Trumps Right Belief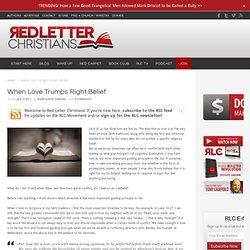 Each of us has directives we live by. The directive to love is at the very heart of most faith traditions, along with being the first and foremost standard to live by for many who do not profess a specific religious belief. But as we know, directives can often be in conflict with each other, leading to what psychologists call cognitive dissonance. I may have love as my most important guiding principle in life, but if someone tries to take something precious from me, whether in the form of possessions, power, or even people, I may also firmly believe that it is right for me to defend, leading me to respond in ways that are anything but loving. What do I do? If and when these two directives are in conflict, do I love or do I defend?
My take: Why my church rebelled against the American Dream
Editor's Note: David Platt, Ph.D., is the author of the New York Times bestseller Radical: Taking Back Your Faith from the American Dream and is senior pastor of the 4,000-member Church at Brook Hills in Birmingham, Alabama. By David Platt, Special to CNN We American Christians have a way of taking the Jesus of the Bible and twisting him into a version of Jesus that we are more comfortable with. A nice middle-class American Jesus. A Jesus who doesn't mind materialism and would never call us to give away everything we have. A Jesus who is fine with nominal devotion that does not infringe on our comforts.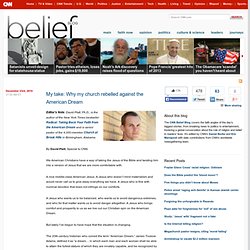 The Top 100 Christian Books of 2010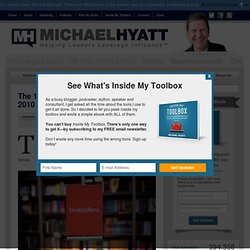 The books in the table below represent the top 100 bestselling Christian books of 2010. It is based on unit sales for the twelve months ending December 31, 2010. Photo courtesy of ©iStockphoto.com/rachwal81 We created these lists from a proprietary database we have assembled at Thomas Nelson. It is based on various point-of-sale systems from multiple sales channels. If you are just getting started with Evernote, I suggest that you buy Brett Kelly's remarkably practical e-book, Evernote Essentials, Second Edition.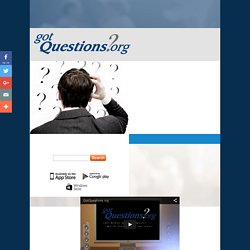 With over 3,800 answers to frequently asked Bible questions published online, approximately 75% of the questions we are asked already have answers available to you instantly. We offer several options for finding the answers to your questions. You can search our site, which does a search of all of our articles based on the search terms you enter.