Geek Alert
The Site for Books & Readers - Shelfari. Is the Shelfari widget free?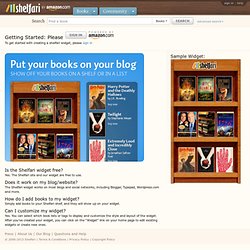 Yes. The Shelfari site and our widget are free to use. Does it work on my blog/website? The Shelfari widget works on most blogs and social networks, including Blogger, Typepad, Wordpress.com and more. How do I add books to my widget? A Shopping Assignment: Wheee! Ok, geek guys and girls, I have a mission for you!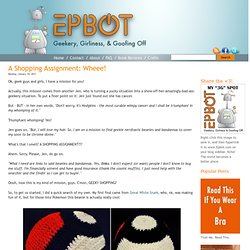 Actually, this mission comes from another Jen, who is turning a yucky situation into a show-off-her-amazingly-bad-ass-geekery situation. To put a finer point on it: Jen just found out she has cancer. May the force be with Katie by Jen Yates in Science Fiction & Fantasy. Your notification has been sent Lulu Staff has been notified of a possible violation of the terms of our Membership Agreement.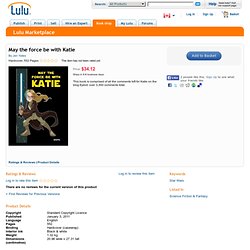 Our agents will determine if the content reported is inappropriate or not based on the guidelines provided and will then take action where needed. Thank you for notifying us. We will email you with the results and/or actions taken as a result of the investigation if you chose to receive confirmation.
Harry Potter
---