Books
Update: If you're new to FAKKU and having problems getting your validation email sent while creating a new account, send me an email (jacob@fakku.net) and I'll get it fixed. For the past few weeks we have been testing a long requested feature, subscribing to artists/tags/series/scanlators/uploaders. And as of today it officially launches! By creating an account you can now subscribe to any of the these attributes and when a piece of content is uploaded to FAKKU that matches something that you are subscribed to, you will receive a notification! It is built into the existing notification system and I've a new section listing all of the subscriptions you have received.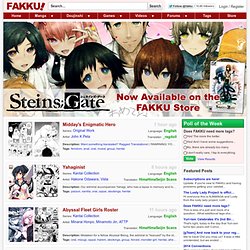 FAKKU! | Hentai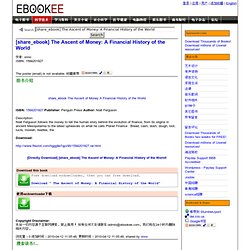 作者: onno The poster (email) is not available. 收藏推荐: 图书介绍 ISBN: 1594201927 Publisher: Penguin Press Author: Niall Ferguson Description: Niall Ferguson follows the money to tell the human story behind the evolution of finance, from its origins in ancient Mesopotamia to the latest upheavals on what he calls Planet Finance .
[share_ebook] The Ascent of Money: A Financial History of the World by onno - 免费电子图书下载!
Ebookee.com: Free Download eBooks Search Engine!