Fonts&typography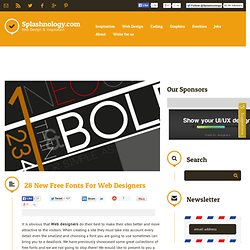 inShare26
28 Fonts For Web Designers
With only a month and a half left in 2011, it's hard to believe another year is drawing to a close.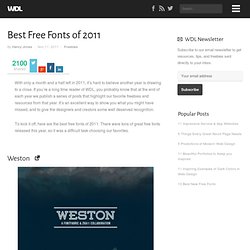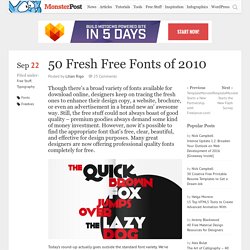 Though there's a broad variety of fonts available for download online, designers keep on tracing the fresh ones to enhance their design copy, a website, brochure, or even an advertisement in a brand new an' awesome way. Still, the free stuff could not always boast of good quality – premium goodies always demand some kind of money investment. However, now it's possible to find the appropriate font that's free, clear, beautiful, and effective for design purposes. Many great designers are now offering professional quality fonts completely for free.
Story of handwritten fonts (or we can say only fonts) starts from very old ages, when people was just realizing the need of communication between one and other. People learned to convey their message by using signs and symbols , this process continued and entered different stages of development until the languages and letters were formed. People used to communicate through letters and telegrams, then with the advancement in technology we started using Emails with formal fonts, leaving handwritten letters behind. But now people are going back to use Handwritten fonts to give the communication more personal and informal touch .