ARQUITECTURA
Radarq.net | estudio abierto que trabaja e investiga sobre arquitectura, red y ciudad. Accueil / Main : KOZ architectes. ///// Spatial Analysis. Centre for Advanced Spatial Analysis. La arquitectura es música congelada - Archivo Digital UPM. Clerc González, Gastón (2003) La arquitectura es música congelada.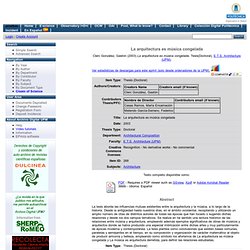 Tesis(Doctoral), E.T.S. Architecture (UPM). Ver estadisticas de descargas para este eprint (solo desde ordenadores de la UPM) Texto completo disponible como: Nuevas Técnicas Arquitectura Ciudad: Grupo de investigación – Departamento de Proyectos – ETSAM. Miércoles 2 de octubre de 2013, 17:00.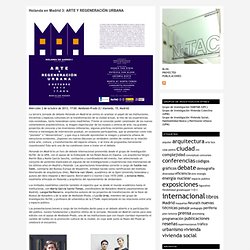 Medialab-Prado (C/ Alameda, 15, Madrid) La tercera jornada de debate Holanda en Madrid se centra en analizar el papel de las instituciones, iniciativas y espacios culturales en la transformación de la ciudad actual, al hilo de las experiencias más novedosas, tanto holandesas como madrileñas. :: agenciacritica :: MOVIMIENTO DISFRUTISTA. Guía para los diseñadores. Guide for Designers 'Be lazy like a fox'.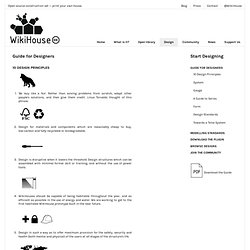 Rather than solving problems from scratch, adapt other people's solutions, and then give them credit. HAUGEN/ZOHAR. HAUGEN/ZOHAR. How can new methods of production benefit old users?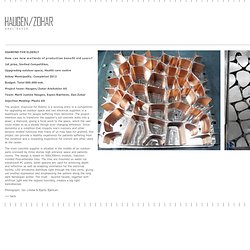 1st prize, Invited Competition, Uppgrading outdoor space, Health care centre Askøy Municipality, Completed 2012. AVATAR ARCHITETTURA. Projects | rosanbosch.com. Konzepp³³ | geoff tsui. Search results by chronology | www.olgga.fr. Nr1977- | WHAT WE DO IS SECRET. Photo © Sadao Hotta This is a renovation of a 770 square feet apartment in Tokyo.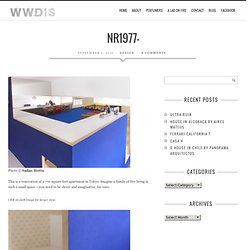 Imagine a family of five living in such a small space – you need to be clever and imaginative, for sure. Click on each image for larger view. Photos © Sadao Hotta Who: Naoto Mitsumoto and Naoko Hamana /mihadesignWhat: Renovation of an apartmentWhere: TokyoWhen: November 2009Total Floor Area: 770 square feet (71.5m²)Renovation Area: 671 square feet (62.3m²) © mihadesign. STUDIO 2A. Www.heliodon.net/downloads/Beckers_2004_Ir_El_diagrama_solar.pdf. Groundlab landscape urbanism. RUS Buenos Aires. Todos somos cartoneros « RUS. Contexto.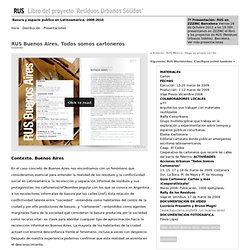 Buenos Aires En el caso concreto de Buenos Aires nos encontramos con un fenómeno que consideramos esencial para entender la realidad de los residuos y la conflictividad social en Latinoamérica: la recolección y separación informal de residuos y sus protagonistas: los cartoneros[ref]Nombre popular con los que se conoce en Argentina a los recolectores informales de basura por las calles. [/ref]. Cyborg landscapes.
ESPACIOS EFIMEROS. URBANISMO. NOTICIAS. Arquitectos. FOTOS. Teoria de Arquitectura. J. MAYER H.     BUILDINGS.URBANISM     METROPOL PARASOL. Project Architect: Jürgen Mayer H., Andre Santer, Marta Ramírez Iglesias J.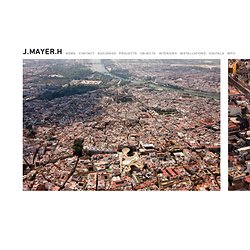 MAYER H. Project Team: Ana Alonso de la Varga, Jan-Christoph Stockebrand, Marcus Blum, Paul Angelier, Hans Schneider, Thorsten Blatter, Wilko Hoffmann, Claudia Marcinowski, Sebastian Finckh, Alessandra Raponi, Olivier Jacques, Nai Huei Wang, Dirk Blomeyer (Management Consultant 1st Phase) International Competition 2004, 1st Prize, Project: 2004-2011, Opening: March 2011, Completion: April 2011 Client: Ayuntamiento de Sevilla und SACYR With: ARUP GmbH NL Berlin/Madrid Technical Support for Plants – Competition 2nd Phase only: Coqui-Malachowska-Coqui with Thomas Waldau.
---