ARQUITECTURA
arquitectos
radarq.net | estudio abierto que trabaja e investiga sobre arquitectura, red y ciudad
Accueil / Main : KOZ architectes
/////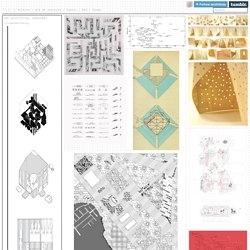 Pernthaler Architekt has recently finished his latest project in Graz / Austria (Unesco City of Design). The "Messequartier"- housing project represents an essential contribution to the issues of living in city's centres and their re-densification.
Spatial Analysis
Centre for Advanced Spatial Analysis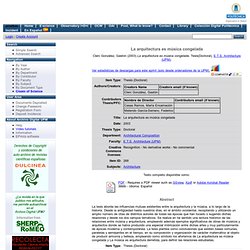 Clerc González, Gastón (2003) La arquitectura es música congelada.
La arquitectura es música congelada - Archivo Digital UPM
La Embajada de Suiza en Madrid , con la colaboración científica del grupo de investigación NuTAC de la ETS de Arquitectura de Madrid, presenta la exposicion: Elegancia, rigor, sobriedad, y perfección técnica son algunas de las cualidades asociadas de forma habitual a la arquitectura suiza. Sin renunciar necesariamente a ellas, es evidente que la complejidad y diversidad de situaciones a las que se enfrenta la arquitectura contemporánea demanda nuevas aproximaciones, nuevos modos de evaluar la belleza y utilidad de las formas.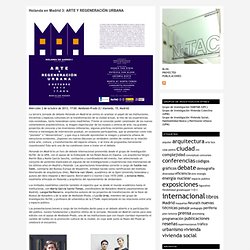 Nuevas Técnicas Arquitectura Ciudad: Grupo de investigación – Departamento de Proyectos – ETSAM
:: agenciacritica ::
MOVIMIENTO DISFRUTISTA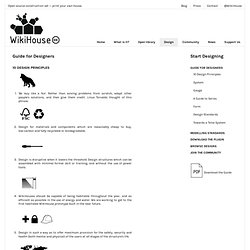 Guía para los diseñadores
Guide for Designers 'Be lazy like a fox'. Rather than solving problems from scratch, adapt other people's solutions, and then give them credit.
HAUGEN/ZOHAR
HAUGEN/ZOHAR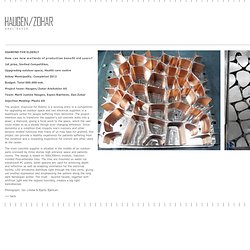 How can new methods of production benefit old users?
AVATAR ARCHITETTURA
Projects | rosanbosch.com
Konzepp³³ | geoff tsui
Search results by chronology | www.olgga.fr
A Cabin in a Loft : Katz Chiao
A Cabin in a Loft in Brooklyn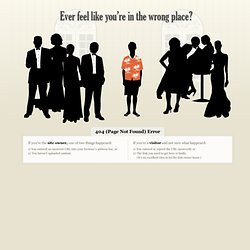 nr1977- | WHAT WE DO IS SECRET
Photo © Sadao Hotta This is a renovation of a 770 square feet apartment in Tokyo. Imagine a family of five living in such a small space – you need to be clever and imaginative, for sure .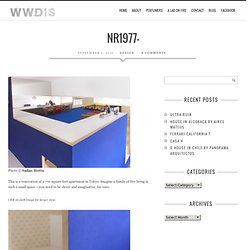 STUDIO 2A
www.heliodon.net/downloads/Beckers_2004_Ir_El_diagrama_solar.pdf
Heinz Isler and his New Shapes for Shells
groundlab landscape urbanism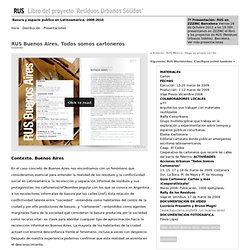 RUS Buenos Aires. Todos somos cartoneros « RUS
Contexto.
LE BLOG COOTAINER: 20-foot URBAN FARM
cyborg landscapes
J. MAYER H.     BUILDINGS.URBANISM     METROPOL PARASOL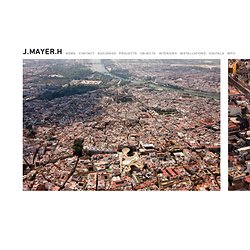 Project Architect: Jürgen Mayer H., Andre Santer, Marta Ramírez Iglesias