Thriller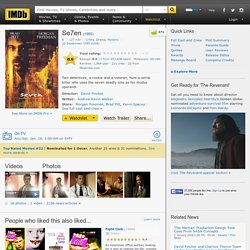 Edit Storyline A film about two homicide detectives' desperate hunt for a serial killer who justifies his crimes as absolution for the world's ignorance of the Seven Deadly Sins. The movie takes us from the tortured remains of one victim to the next as the sociopathic "John Doe" sermonizes to Detectives Sommerset and Mills -- one sin at a time.
The Strangers (2008
Edit Storyline After returning from a wedding reception, a couple staying in an isolated vacation house receive a knock on the door in the mid-hours of the night.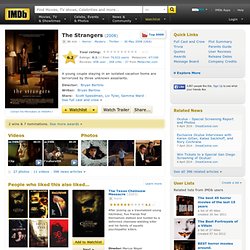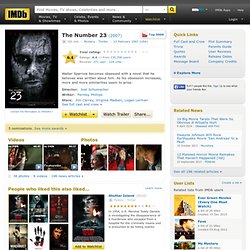 Edit Storyline On his birthday, Walter Sparrow, an amiable dog-catcher, takes a call that leaves him dog bit and late to pick up his wife.