Kevin Smith
Zack & Miri tournent un porno (2008. Edit Storyline Zack and Miri are two lifelong platonic friends who make an adult film to pay the rent of their apartment.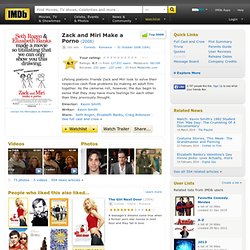 With their friend Delaney, the couple set out for auditionees for their porn film, but in the process of filming, they realize they feel more for each other than they had before. Written by Fashionisto. Zack and Miri make a porno RED BAND UNCENSORED Full Trailer. Clerks II (2006. Edit Storyline A calamity at Dante and Randall's shops sends them looking for new horizons - but they ultimately settle at Mooby's, a fictional fast-food restaurant.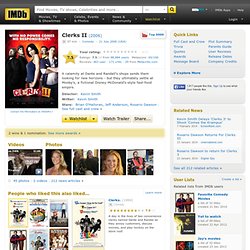 Free from his dead-end job (and lodged in a new one), Dante begins to break free of his rut, planning to move away with his clingy fiancé. Jay and Silent Bob Strike Back (2001. Edit Storyline Jay and Silent Bob Strike Back is a tale of adventure on the open road.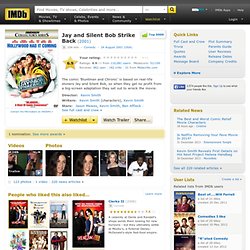 When Dante and Randal (of Clerks fame) get a restraining order to keep the punchy Jay and his hetero life-mate, Silent Bob, from selling drugs in front of the Quick Stop convenience store, their lives are suddenly empty. Dogma (1999. Goofs In the Mooby headquarters, the glass that covers some of the posters (the Surly Duck poster in particular) is seen in some shots, but removed in others.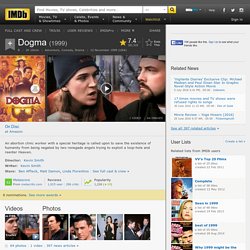 (This was done to prevent reflections of the crew from being seen.) See more » Méprise multiple (1997. Edit Storyline A pair of comic book authors named Holden McNeil and Banky Edwards, who live in New Jersey, have been best friends since 20 years.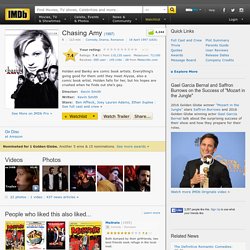 They spend their time working in their studio, and in the evenings they are going out. But their friendship is about to be disputed for the first time in their life, when a beautiful young lesbian woman named Alyssa Jones enters their life and Holden falls in love with her. Mallrats (1995. Goofs In the scene where the cop cars converge on the mall,watch the cop from the car close to the camera.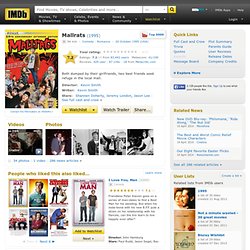 His hat is starting to tilt as he emerges from the car and as he runs it completely comes off his head with what seems to be a white "headband" inside that falls away from the hat and both of these are ignored by that cop and the succeeding ones. Mallrats Trailer. Clerks. (1994. Clerks- "Death Star Politics" Clerks - Funniest clip ever. Clerks - 37. Clerks Movie Trailer.
---