AF US T Furniture
home
Furniture Beyond Compare - Arthur L. Bailey & Co.
Chair collection - Happy Chair by Shawna Robinson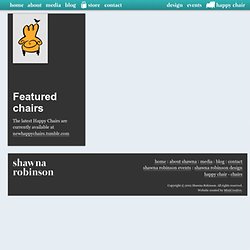 A rough and tough type of chair, Lefty is a comfortable armchair covered in a mixture of leather and fabric.
Grandin Road: Indoor Furniture, Wall Art, Halloween Costumes, and Designer Home Decor
Phillips Collection - Welcome
jdouglas living
Belle Meade Signature :: Products
A&B Home
One+Only™ Custom Headboards
A&B Home
Furniture | designer furniture - exotic furniture - custom fabrics
Robin Bruce
Diane Paparo Studio | Luxurious Living | Custom Furniture, Rugs , Linens
Armchairs Upholstered | Home Page | Chairs for Living Room | Sam Moore
Dovetail Furniture
Bentley Churchill
ZUO Modern | Zuo Modern Contemporary, Inc.
Henredon Furniture Industries
The name Suzani is from the Persian word suzan, meaning needle.
Suzani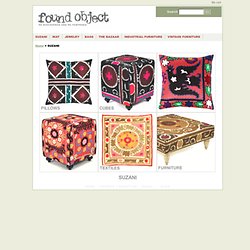 Decor-Rest Furniture LTD.
Lattice Ooh La La Armchair
We now offer international shipping through global provider, FiftyOne. As you shop, you will see prices in your selected currency. You can change where you would like to ship your items in the top right corner of our website.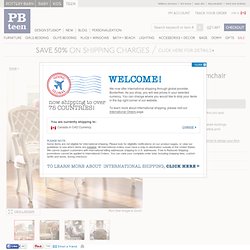 Furniture Classics
Shawna Robinson, Creator of Happy Chair
curationslimited
Beds, Day Beds, Chaise & Upholstered Headboards Transform Functional Furniture into Perfect Style: The Candice Olson Collection
Container Marketing, Inc.
Orient Express Furniture
Century Furniture: Dining Room Tables, Formal Living Room Furniture
Bolier & Company
Bojay I Decorative Accessories I Furniture
Eichholtz
International Homepage
Nurseryworks
Product Catalogs
Fanned Placemat Set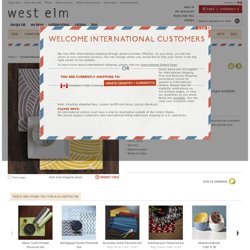 Shipping To : Pottery Barn Pottery Barn Kids