Babypika
Jamie
I'm hungry right now, so my brain hurts and I don't know what to write XD
Garmahis Design Magazine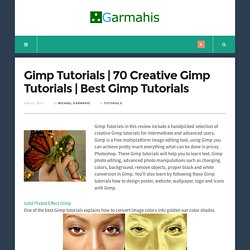 Gimp Tutorials in this review includes handpicked selection of creative Gimp tutorials for intermediate and advanced users. Gimp is a free multiplatform image editing tool, using Gimp you can achieve pretty much everything what can be done in pricey Photoshop. These Gimp tutorials will help you to learn text, Gimp photo editing, advanced photo manipulations such as changing colors, background, remove objects, proper black and white conversion in Gimp.
Life is an aesthetic experience. | andhedrew.com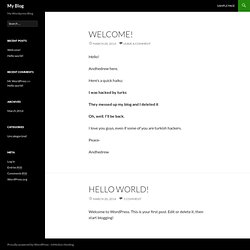 For those of you who are counting, there are actually only twenty-four. I got bored and stopped. Not really.
How To Buy New Must-Have Products For Next To Nothing
Broccoli and Cheesy Cheddar Pie
New Media Publishing / Photography: Flat Art Studios.com / Stylist: Abigail Donnelly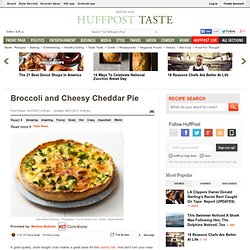 Redscale is a technique where film is exposed on the wrong side — rather than having the light hit the emulsion directly, you expose the film through the non-sensitive side.
How to Make Your Own Redscale Film
Make a Nifty Soda Can Fisheye Lens
Bhautik Joshi, the guy who made the Phone-O-Scope that we tweeted a while ago, has a new do-it-yourself project for those of you who enjoy this kind of hack-ish photography project.
How to Give Your Bokeh Custom Shapes
I have always been enthralled ring flashes, but they are so expensive!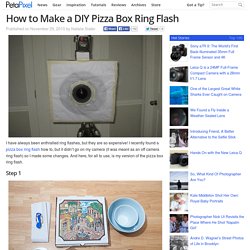 How to Make a DIY Pizza Box Ring Flash
TomSlatin.com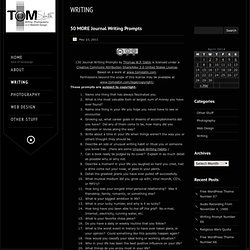 50 MORE Journal Writing Prompts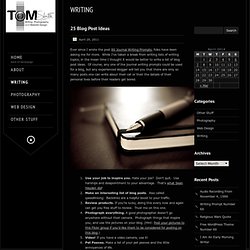 25 Blog Post Ideas
25 Blog Post Ideas | TomSlatin.com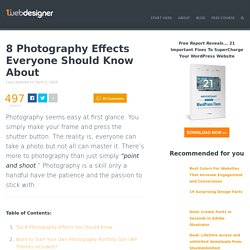 Photography seems easy at first glance. You simply make your frame and press the shutter button. The reality is, everyone can take a photo but not all can master it.
What is Lomography?
Today, the technological advances in the field of photography has grown by leaps and bounds.