Fitness
50 Bodyweight Exercises You Can Do Anywhere. Illustrations by Shannon Orcutt Who needs a gym when there's the living room floor?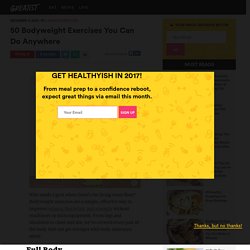 Bodyweight exercises are a simple, effective way to improve balance, flexibility, and strength without machinery or extra equipment. Cool Running | The Couch-to-5K ® Running Plan. By Josh ClarkPosted Saturday, 1 January, 2011 Couch to 5K ® | Beginning Running First off, you may be asking, "exactly how many miles is a 5K?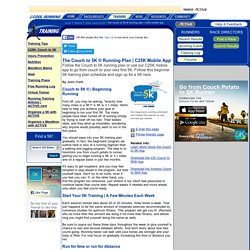 " A 5K is 3.1 miles. We're here to help you achieve your goal of beginning to run your first 5K. Random Abs | Randomize your routine. Better information. Better health. Tricep Exercises & Tricep Workouts. Beginner Exercises & Beginner Workouts.
---