Radio programs
This week on Under The Influence - just in time for the Oscars - we take our annual look at creative movie trailers. Walt Disney had to convince the movie-going public that the first-ever, full-length animated motion picture was worth going to, because all animated films up to that point had just been shorts. Hollywood thought he was crazy.
Under The Influence - Waterfox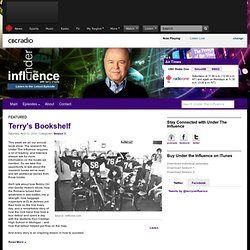 Full points go to the Canadian Institute of Technology this week for finally crossing the finish line in the race to develop a solar powered calculator. Even though the first solar powered calculator arrived on the market over 30 years ago, Canadian technologists have always struggled to complete a device of their own. Canada now joins the list of the other 148 countries that have developed a solar powered calculator.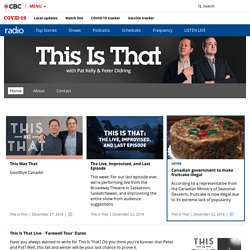 This Is That
The Sunday Edition
Quirks & Quarks
This Week Wednesday, March 27, 2013 | Categories: This week, as millions of Jews around the world sit down at the Passover seder and ask, "why is this night different from all other nights?"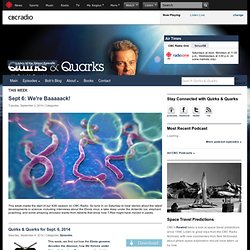 Spark
Do you think you're good at making decisions? Are you able to come up with a goal, and make the choices to realize that goal? It's tricky.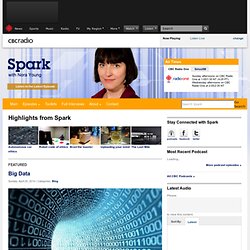 Q
Featured Thursday, March 28, 2013 | Categories: | It was a raucous evening last night for Q in New York City! Vampire Weekend , performed from their forthcoming album; David Cross showed up to chat about the new season of Arrested Development , Cyndi Lauper on her new Broadway musical, Kinky Boots , and a feature interview with actor, director and writer Alan Alda , plus an all-NYC edition of Q's media panel. You can catch the full unedited live stream below. Enjoy!
Day 6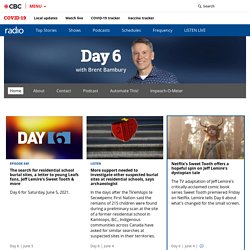 As the struggle between police and protesters in Montreal continues, a group calling itself "The People" has posted photos, names, badge numbers, and office phone numbers of Montreal police officers on the file-sharing ste Dropbox. Included are photos of people they claim are undercover agents. The Montreal Police say it's intimidation, and they have launched an investigation.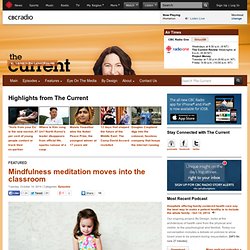 Mayflower, Arkansas is not a big place ... population 23, 000, the kind of town where the Mayor's yearly address includes detail on culverts and the new fire truck. But after Friday's pipeline spill that saw diluted bitumen gush down the streets, Mayflower is the Canadian pipeline debate writ large with one side arguing the spill points up the need for new pipelines and the other pointing to a reason to stop Keystone. Read More » Listen
The Current
The Early Music Show