IaaS (: Infrastructure as a Service)
hybridfox - Happily Connects to All* Compute Clouds
Hybridfox now allows addition and removal of any of the regions. And now 1.7 supports Eucalyptus Enterprise Edition 2.0 And now 1.6 supports Openstack, Opennebula, Cloud Stack & Cloud Bridge, HP Cloud, ECC, EEE Now Hybridfox Localized for Japanese and Simplified Chinese.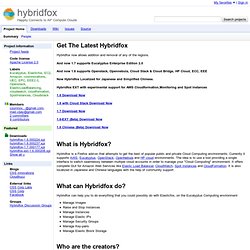 OpenStack OpenStack is a global collaboration of developers and cloud computing technologists producing the ubiquitous open source cloud computing platform for public and private clouds. The project aims to deliver solutions for all types of clouds by being simple to implement, massively scalable, and feature rich. The technology consists of a series of interrelated projects delivering various components for a cloud infrastructure solution. Who's behind OpenStack? Founded by Rackspace Hosting and NASA, OpenStack has grown to be a global software community of developers collaborating on a standard and massively scalable open source cloud operating system. Our mission is to enable any organization to create and offer cloud computing services running on standard hardware.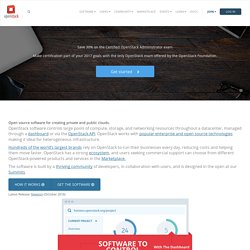 Nimbus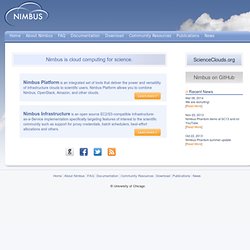 Nimbus Platform is an integrated set of tools that deliver the power and versatility of infrastructure clouds to scientific users. Nimbus Platform allows you to combine Nimbus, OpenStack, Amazon, and other clouds. Nimbus Infrastructure is an open source EC2/S3-compatible Infrastructure-as-a-Service implementation specifically targeting features of interest to the scientific community such as support for proxy credentials, batch schedulers, best-effort allocations and others.