Research
The Breathing Earth simulation Welcome to Breathing Earth. This real-time simulation displays the CO2 emissions of every country in the world, as well as their birth and death rates. Please remember that this is just a simulation.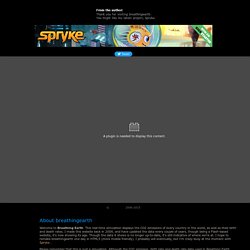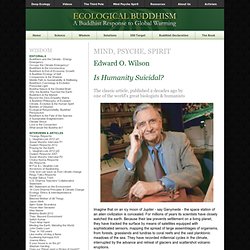 The classic article, published 2 decades ago by one of the world's great biologists & humanists Imagine that on an icy moon of Jupiter - say Ganymede - the space station of an alien civilization is concealed. For millions of years its scientists have closely watched the earth.
Edward Wilson
Annual Review of Environment and Resources - Table Of Contents - Volume 35, 2010
United States Global Change Research Program
BioDiversity Research Institute | Wildlife Science Changing Our World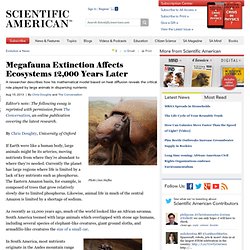 Editor's note: The following essay is reprinted with permission from The Conversation, an online publication covering the latest research. By Chris Doughty, University of Oxford If Earth were like a human body, large animals might be its arteries, moving nutrients from where they're abundant to where they're needed.
Megafauna Extinction Affects Ecosystems 12,000 Years Later
Earth