Science
Throughout history it has been an advantage if an individual can read body language. Body language helps in everyday life from closing a business deal or trusting someone with your life, to recognising when someone is upset. Body language is the art of making an educated guess at a person's feelings or intentions based on their posture, movement and positioning.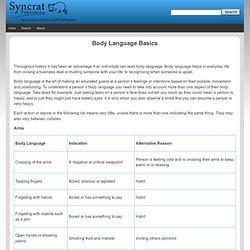 Body Language Basics - Syncrat Publishing - StumbleUpon
No matter how much you know, there is always something new to learn about science. While your college courses may cover the basics, you can get a more in-depth look at a wide variety of topics from Internet resources such as these great documentaries. These selections will help you explore everything from the inner reaches of the human mind to the outer areas of our universe and just about everything else in between. Better yet, they're all free to watch online so you can learn more without spending a dime. Health and Medicine These documentaries cover topics like health care, diseases, nutrition and more so you can get great insights into health and medicine.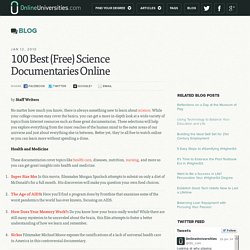 Art by Laetitzia As we all know, communication is essential in society. Advancements in technology have transformed the way that we correspond with others in the modern world. We live in an era when launching apps, using an online QR code generator for immediate information, following turn-by-turn map navigation on our phones, and microblogging with tweets and instant photos have become the norm. Because of the constant buzz in our technological world, it's easy to forget how important communicating face-to-face is. When conversing old-school style, it's not only speech we verbalize that matters, but what our nonverbal gestures articulate as well.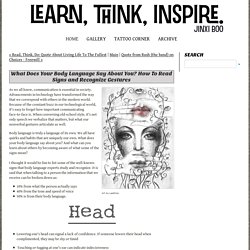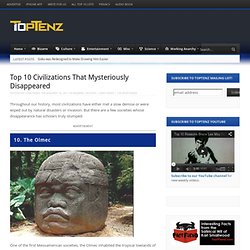 You are here: Home / Bizarre / Top 10 Civilizations That Mysteriously Disappeared Throughout our history, most civilizations have either met a slow demise or were wiped out by natural disasters or invasion.