Things I Covet
M48 Apocalypse Tactical Tomahawk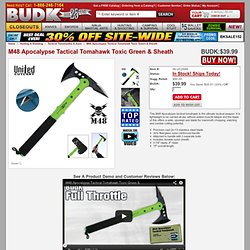 M48 Apocalypse Tactical Tomahawk This M48 Apocalypse tactical tomahawk is the ultimate tactical weapon.
Kikkerland Honest Boy Pencil Sharpener (SC13): Office Products
Dexter Blood Spattered Coasters
Lighted LED Dog Collars & Dog Leashes for Dog Safety at Night from Dogeglow
Sparkly Green Shamrock Platform Shoes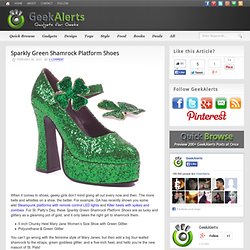 When it comes to shoes, geeky girls don't mind going all out every now and then. The more bells and whistles on a shoe, the better.
Passion Earring
The Passion Earring was designed with the Passion of the Christ in mind.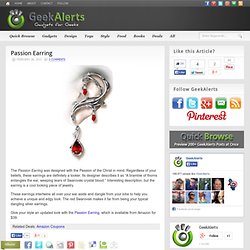 Enlightenment on a spring Only when you grasp the essence of bouncing on a spring, will you truly understand the meaning of sitting still.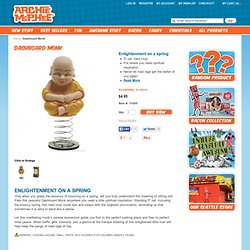 Dashboard Monk
SKELETON KEYS
MonKEYS
SEND WINE BOTTLE STOPPER
Such a bright lad! This bright little guy helps chase away the dark! During the day, he's a sleepy sentinel on your windowsill.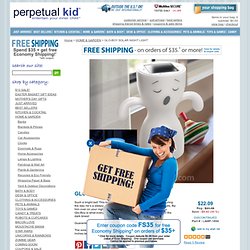 GLO-BOY SOLAR NIGHT LIGHT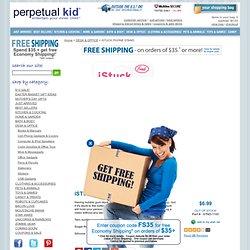 Having bubble gum stuck to the bottom of your shoe is pretty annoying - but if it's stuck to the bottom of your iPhone or iPad it's pretty cool! Our iStuck will hold your personal communicator at just the right angle for viewing a video without any sticky mess! Twin suction cups attach to most devices with smooth hard surfaces. Sugar-free and recommended by five out of five dentists surveyed! Silicone. Measures 2.5 inches long x 1.25 inches in diameter.
iSTUCK PHONE STAND
SALT & PANTS SALT AND PEPPER SHAKERS
POLLUTED GLASSES
Some things in life are fleeting. We use them once, and then relegate them to the trash. Unzipped is designed to celebrate one of those everyday items we take for granted: the zipper bag.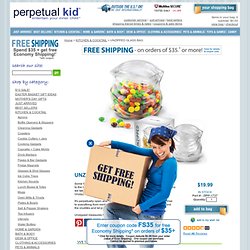 UNZIPPED GLASS BAG
Luminous Star Sand from Secret Beach of Okinawa Cell Phone Strap
Click n Cook Modular Spatula
Dragonball Secret Treasure of Eternal Dragon Cell Phone Strap 4 Stars
Super Mario Brothers Mascot Ball Chain (Yoshi)
Light Rangers LED Light Heroes
Bunny Salad Servers
Smilecup
Everything's Better with Buddha on it
Meatball Tongs Help You Make The Perfect Meatball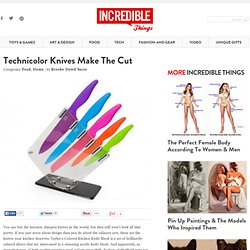 You can buy the fanciest, sharpest knives in the world, but they still won't look all that pretty. If you care more about design than you do about the culinary arts, these are the knives your kitchen deserves. Taylor's Colored Kitchen Knife Block is a set of brilliantly-colored slicers that are showcased in a stunning acrylic knife block.
Technicolor Knives Make The Cut
Take Two Before Bed And Don't Bother Calling In The Morning: Rx Label Flask
SPLASH WINE GLASSES -SET OF 4 | Color, Paint, Barware
Need A Hand? Go 20,000 leagues under the shower with this friendly squid, equipped with nine, adjustable tentacles for gripping your shampoo, soap and washing extras, without disappearing into the bathroom void! Wildly convenient, this functional creature even holds your bottles upside down, so you conquer every last drop. Made in China out of natural latex.
Old Leather Book Laptop Case
Workshop | All about USB | USB 3.0, USB Gaming, USB Lifestyle : USB Bamboo Keyboard + Mouse
Mini Pill Case Cell Phone Straps
Strapya World - Your Shopping Cart
Huey the Color Copying Chameleon Lamp
LIT! DOOBIE BIRTHDAY CANDLES: Home & Garden
Half Pint Creamer Glass Mini Milk Carton: Kitchen & Dining
Fred & Friends Polluted Glass, Set of 2: Kitchen & Dining
CHILL PILL™
Ultimate Assassins Weapon Ice Mold
$2.00 - Convenient Retractable Travelers Cup (150ml) - Travelling Needs
$1.97 - 3-LED Flashing Shot Cup (3*AG10) - LED Gadgets
$1.94 - Cute Ladybug Fridge Magnets (5-Pack) - Lifestyle Gadgets
SAUCED! MEASURING WINE GLASS
4.46 Skull Shaped Ice Lollipop Mould (BlackRed)
4.10 Multi-Color Light Up Flashing Bottle Pourer (3-Pack/3*AG13)
Binaural Brainwave Approved Headphones - JVC HARX500 Over-the-Ear Headphones