Cool
National Geographic Traveler Photo Contest 2012 - In Focus. Use j/k keys or ←/→ to navigate Choose: Lava Kiss: My husband and I, along with a tour guide and a group of friends, hiked up to what was formerly the Royal Gardens subdivision above Kalapana, Hawaii, where the last standing house was just recently taken over by the active lava flow.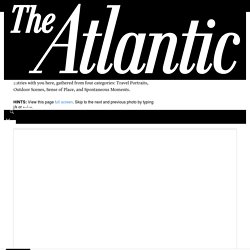 While waiting for the rain to pass, we started taking back-lit portraits of each other in front of the lava flow after I set up my camera on the tripod. For the last photo, my husband spontaneously dipped me in a kiss. It was a truly once-in-a-lifetime moment! (© Dallas Nagata White/National Geographic Traveler Photo Contest) Colored & fumed spoon. Glass Spoon Pipe - Color Work on Fumed Cobalt Blue Glass with SpikesThis glass spoon pipe is made by hand from quality borosilicate glass and features a unique shape, with glass spiked appendages along both sides and clear marble magnifiers.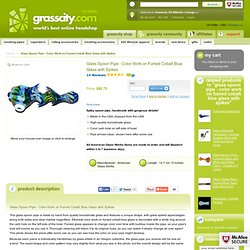 Ethereal color work on fumed cobalt blue glass is decorated with a white ring around the carb hole on the left side of the bowl. Fumed glass appears to change color over time with buildup inside the pipe, so your pipe's look will evolve as you use it. Thorough cleaning will return it to its original hues, so you can watch it slowly change all over again! This photo shows the piece after some use so you can see how the color on your pipe might develop.Because each piece is individually handblown by glass artists in an Oregon collective, the glass pipe you receive will be one-of-a-kind. Cool and funny symbol shapes | Facebook Emoticons. Nails.♥ Solitude - Ella Wheeler Wilcox. "Like" this link and protect 43.5 square feet of fragile coral reef | Like it for Good. Like, Tweet, Google + and /or Stumble thumb up this post and you will be protecting 43.5 sq ft of fragile coral reef with the help of Save Nature.org and our sponsor MrSolar, the leading supplier of solar power and solar energy products.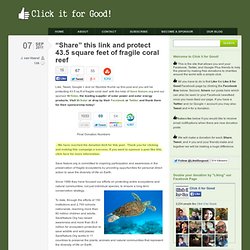 Visit MrSolar or drop by their Facebook or Twitter and thank them for their sponsorship today! Final Donation Numbers - We have reached the donation limit for this post. Vip-source.swf (application/x-shockwave-flash Object) Supernatural Registration Authority. Various quotations | #244. Iso-Tones - About Iso-Tones.com. Since 2008 my vision has been to provide people all over the world with quality brainwave entrainment sessions free-of-charge.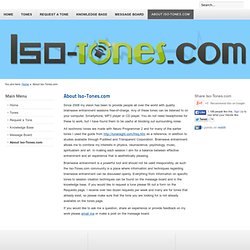 Any of these tones can be listened to on your computer, Smartphone, MP3 player or CD player. You do not need headphones for these to work, but I have found them to be useful at blocking out surrounding noise. The Founder of FedEx Once Saved the Company by Taking Its Last $5,000 and Turning It Into $32,000 by Gambling in Vegas. Today I Found Out the founder of FedEx once saved the company by taking its last $5,000 and turning it into $32,000 by gambling in Las Vegas.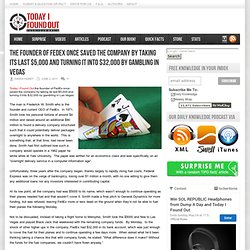 The man is Frederick W. Smith who is the founder and current CEO of FedEx. Cremate your loved ones then pack them into Bullets. TIPPED OUT - thebeautydepartment.com. All photos: Kristin Ess + thebeautydepartment.com post designed by kristin ess Lots of emails this week asking for a tutorial on Lauren's temporary bright colors.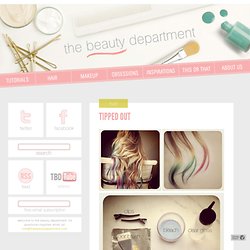 Here I've replicated the process for you in 7 steps on an extension. While I never recommend bleaching out the ends of your hair at home, if you want to do the fun colors yourself, maybe get the tips bleached out by a pro + then play with the temporary colors on your own. The best things about this color– you're able to hide it in a bun for work if you need to, AND you're only doing a couple of inches on the bottom so it won't kill you to cut it off if you get over it quickly. Emotional Bag Check. Japanese Text Emoticons : Cool Smileys. Japanese Text Emoticons Japanese Text Emoticons (Also known as Vertical Emoticons, Emoji, Kaomoji or Japanese Smileys) are somewhat different than their western brothers and sisters.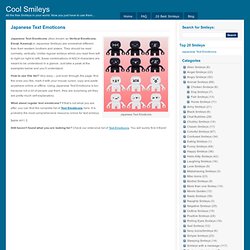 They should be read normally, vertically. Unlike regular smileys which you read from left to right (or right to left), these combinations of ASCII characters are meant to be understood in a glance. Audio Highs. Squareeater - binaural audio and brainwave entrainment for the psychedelic mind. Scott Snyder Uncovers Bizarre Background Character Mystery. BleedingHeart - Squidbillies Song Lyrics. Listen to Free Music Online - Internet Radio - Free MP3 Streaming. Dreamland by Lewis Carroll at Old Poetry.
---
phillipcc210 Jul 14 2011

Whats up? My name is Phillip, but my friends call me by my middle name Charlie. Lets chat sometime.
---