MAPS
Hist-geo.com. Home | AAG. Traditions of the Sun : Ancient Astronomy. Calendars Through The Ages. Maps. An Atlas of Cyberspaces- Historical Maps. USENET in 1981.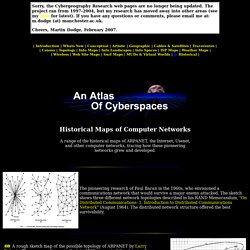 The topology of the BITNET in 1981 (partial map) The NSFNET infrastructure and topology in 1991. Pleiades. Old-world-map.jpg (1599×919) Ancestry5_medium.jpg (1500×768) New Hampshire Sanborn Map Collection. Hist-geo.com. David Rumsey Historical Map Collection. Concharte. Interactive Historical World Atlas. Athens historical buildings, neoclassical and eclectic architecture map. Periodis Web - Maps to be Used for the History of Europe.
Periodis Web - A Historical Atlas and Gazetteer of Europe from Year 1 to 2000 Europe in Year 2000 Europe in Year 1900 Europe in Year 1800 Europe in Year 1700.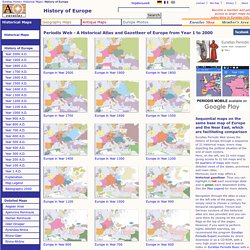 ---