Internet & Technology
50 best websites you'll wonder how you lived without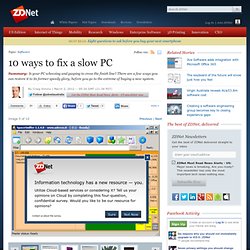 10 ways to fix a slow PC - Page 5 - Hardware - Insight
Image 5 of 10 (Screenshot by Craig Simms) Hard drives cope better with a bit of free space (as a general rule, 10 per cent free should keep things happy). There are two easy ways you can help get rid of things if you've been a bit of a digital pack-rat.
Entertainment Meet David Peterson, who developed Dothraki for Game of Thrones There are seven different words in Dothraki for striking another person with a sword. Among them: "hlizifikh," a wild but powerful strike; "hrakkarikh,"a quick and accurate strike; and "gezrikh," a fake-out or decoy strike.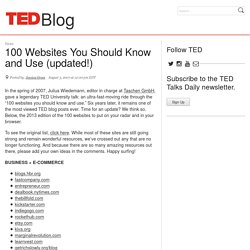 Trustpilot
Compare Mobile Phones using Recombu's Mobiles Comparison Engine
Gadget-Extras.com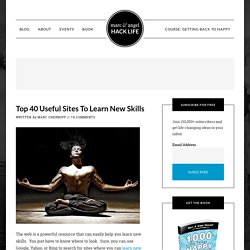 post written by: Marc Email The web is a powerful resource that can easily help you learn new skills. You just have to know where to look. Sure, you can use Google, Yahoo, or Bing to search for sites where you can learn new skills , but I figured I'd save you some time.