Brilliant Blogs
Medicine in Plain Words
Colin's Beauty Pages | A cosmetic scientist's beauty science blog where he shares his news and views on beauty products and the science behind themColin's Beauty Pages | A cosmetic scientist's beauty science blog where he shares his news and views on beau
Official YouTube's Impatient Dieter's Blog
Impatient Dieter's Official Website! The Easy Way Show!
Well here we are officially 14 days into the new year, so I thought it was time I give everyone an update on where I am and where I am going with my goals so far. The GREAT news is I have lost 11 pounds already in 2013! It's about 1/5 of what I'm looking for for the year, but I am VERY happy with myself so far. I have been very disciplined about my eating and done a very good job sticking to my diet and the results are absolutely showing.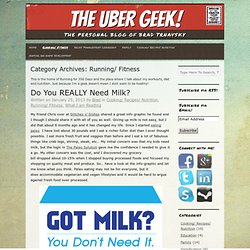 Running For 365 Days!
365 Days with the 330 Pound Woman
Desert Runner
365 to Awesome : The girl who found happiness
Spirit Guide
Live to learn, Learn to Live
Your World: Healthy and Natural
Tony Horton's Blog Spot
2012 in 2012
Confessions of a Muslim MOMma-holic | 
Hollie's Weight Loss Blog
What Could Happen?
Low-Carb for You