Beauty
Beauty
Last Summer I was lucky enough to tag along with my husband to a clothing and accessory trade-show during Fashion Week in Berlin! I loved walking around and taking a sneak peak of all the different clothing...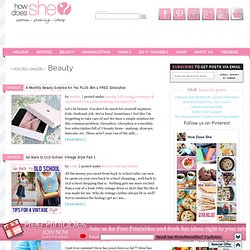 Viva Woman: Singapore beauty blog with an Asian focus on organic skin care & mineral sunscreens
1. Old Buttons Repurpose spare buttons by using them to keep pairs of earrings together: Most buttons have at least two holes in them, so simply place an earring in each opening to neatly store when not wearing.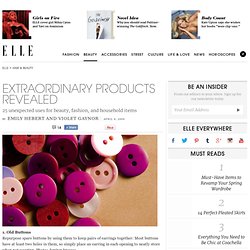 Let's keep things simple this week. When it comes to personal-care products, we are big believers in streamlining what you use—see " Eight Products You Think You Need But Don't " for a refresher—buying less in general, and getting creative. We have both always loved experimenting in our kitchens and our bathrooms, checking ingredients in products we love, isolating the main ones, and then trying them on their own.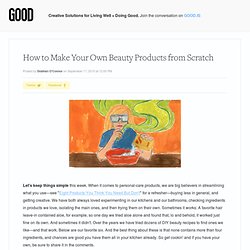 Natural / Homemade Recipes
Ooohkay, so I have more tips for you on get­ting clear, flaw­less skin!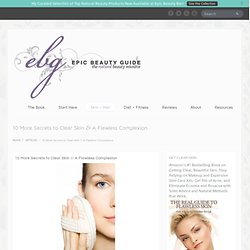 10 More Secrets to Clear Skin & A Flawless Complexion | Epic Beauty Guide