Mobile
Trying out new things is in Oppo's DNA. The Find 5 was a clue, the N1 is the hard evidence, that the up and coming Chinese maker will never miss an opportunity to surprise and try to amaze. You know who else has a different... CES is in full swing and we've seen mountains of new devices, the most interesting of which we took the time to handle.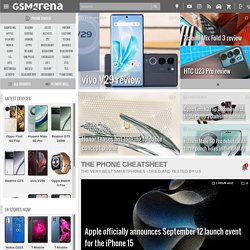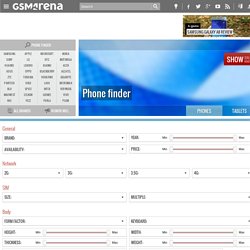 Phone Finder - search for a phone by feature
Please select the required features and click the Search button. Click on Full view for all options. * Based on the lowest online SIM-free price, excluding taxes, subsidies and shipment. Only phones with known prices will appear in the results.
Mobile phone reviews
GSMArena Blog
What do you know – iPhone 5c helped boost the iPhone 5s sales Immediately after the iPhone 5s and 5c unveiling a theory was formed here at HQ and it was that Apple deliberately replaced the iPhone 5c, removing the premium-feeling iPhone 5 with a thicker plastic phone, so that if you wanted the top experience you'd have to go with the more expensive, latest iPhone 5s. And after two months of selling across the globe the numbers behind both the iPhone 5s and 5c seem to justify that theory completely. The iPhone 5c captured less sales compared to the iPhone 4S from a year ago, while the iPhone 5s outdid last year's flagship by almost 10%. Did the iPhone 5c push buyers to go for the higher-end, more expensive handset? Samsung Galaxy Tab 3 Lite specs confirmed by leaked manual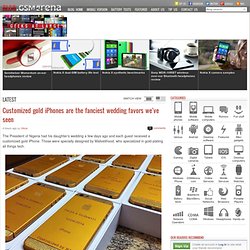 Statistics