School
1. 7 of them are available via YouTube. 2. iTunes is free. It's clunky, but who cares? Do you somehow lose geek-cred just by installing it specifically for this?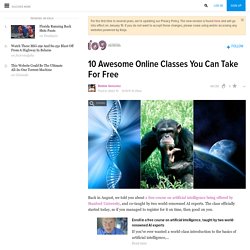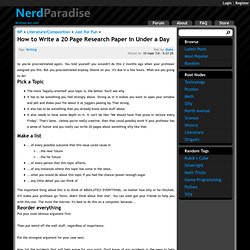 Posted on: 10 Cado 7:0 - 5.27.29 So you've procrastinated again. You told yourself you wouldn't do this 2 months ago when your professor assigned you this. But you procrastinated anyway. Shame on you.
Special Event Philosophy in the Garden A morning of speculation, conversation and creation in the beautiful Fenton House gardens. Special Event Natalie Merchant and Alain de Botton in Conversation Join Natalie Merchant and Alain de Botton in this unique evening of in depth conversation and music. Tours & Weekends PE: How to be Fit and Clever A day of physical and intellectual exercises to get the lungs pumping, muscles flexing and brain pulsing.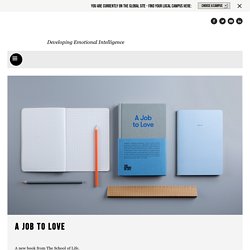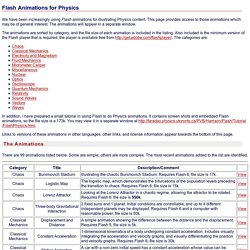 We have been increasingly using Flash animations for illustrating Physics content. This page provides access to those animations which may be of general interest. The animations will appear in a separate window. The animations are sorted by category, and the file size of each animation is included in the listing. Also included is the minimum version of the Flash player that is required; the player is available free from http://get.adobe.com/flashplayer/. The categories are: