Cool/neat stuff
Published on October 24th, 2011 [vimeo]http://vimeo.com/25588544[/vimeo] Drawing is art of depicting what we see or what we think or what our intension.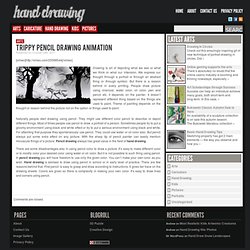 Photo Credit: BigStockPhoto.com It's been three years since we shared our original list of some of the best quotes of all time, and we felt it was a good time for an update. We've added another 25 quotes for you. But these aren't just any quotes.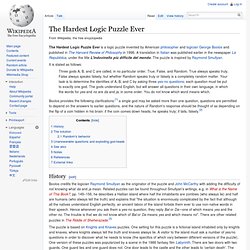 The Hardest Logic Puzzle Ever is a logic puzzle invented by American philosopher and logician George Boolos and published in The Harvard Review of Philosophy in 1996. A translation in Italian was published earlier in the newspaper La Repubblica, under the title L'indovinello più difficile del mondo. The puzzle is inspired by Raymond Smullyan.