t3chstuff
What is cloud computing? Cloud computing is a category of computing solutions in which a technology and/or service lets users access computing resources on demand, as needed, whether the resources are physical or virtual, dedicated, or shared, and no matter how they are accessed (via a direct connection, LAN, WAN, or the Internet). The cloud is often characterized by self-service interfaces that let customers acquire resources when needed as long as needed.
developerWorks : New to cloud computing
Grownfolkstalk | Internet Radio
It has certainly been an exciting week in the Cloudsphere with Dell and HP battling it out over 3PAR . It's clear who is on Dell and HP's radar, and I'm looking forward to seeing the rest of 2010 Cloud acquisitions as the segment continues to consolidate. Its been almost 2 quarters since the last report, though the BTC Logic team has done an excellent job in their Top Ten Cloud Companies in 2Q10 Report to pick up the slack.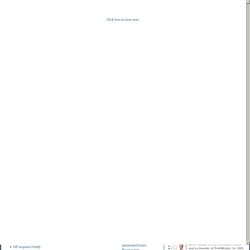 Top 30 Cloud Service Providers Gaining Mind Share in 3Q 2010
When the Microsoft CEO publicly declared "We're all in" on cloud computing in March 2010, he wasn't just referring to Microsoft products and platforms. He also was giving the IT organization a mandate to move to the cloud. Today, Microsoft IT has deployed more than 50 applications on Windows Azure, manages more than 40,000 email boxes and 18,000 personal Microsoft SharePoint sites on Microsoft Office 365, and is expanding the number of employees who are using Microsoft Dynamics CRM Online. Overall, we expect 80 percent of Microsoft line-of-business applications to be cloud-based by 2016.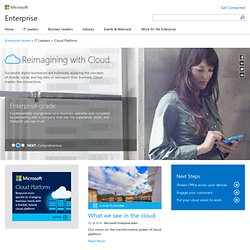 Cloud computing | Microsoft Cloud Services | Cloud | Business solutions